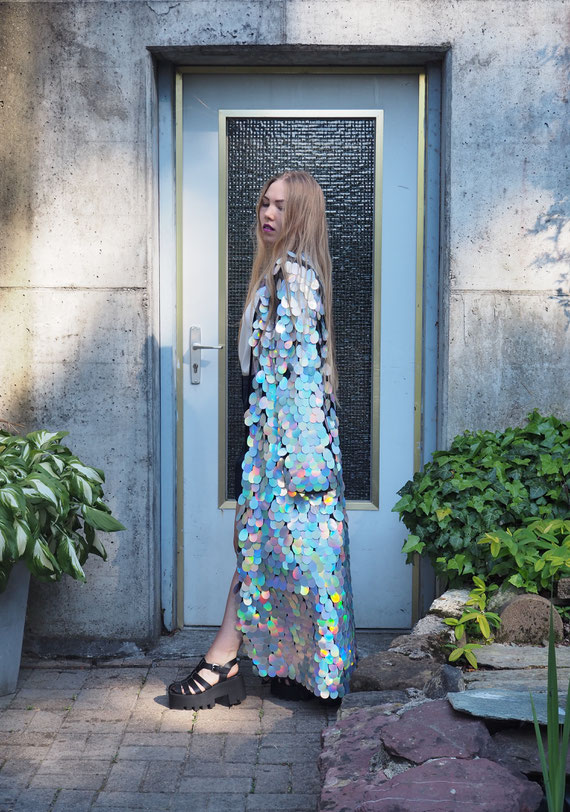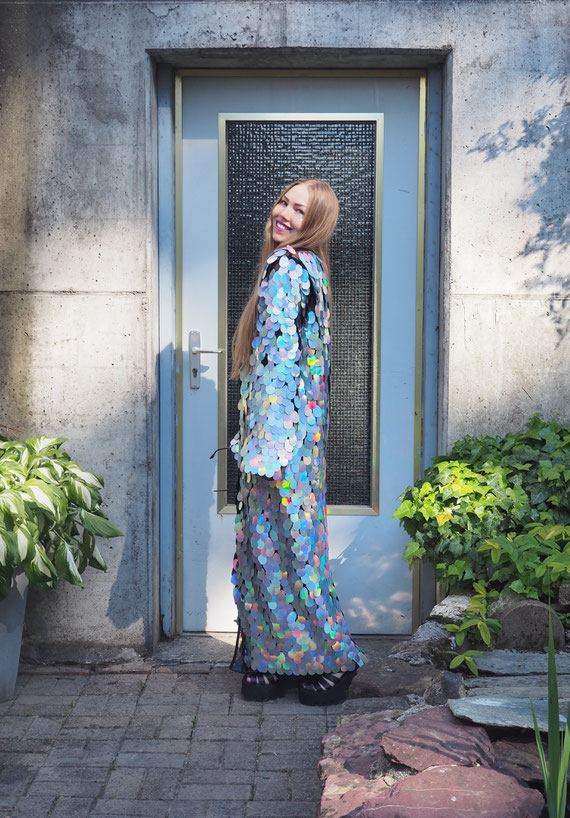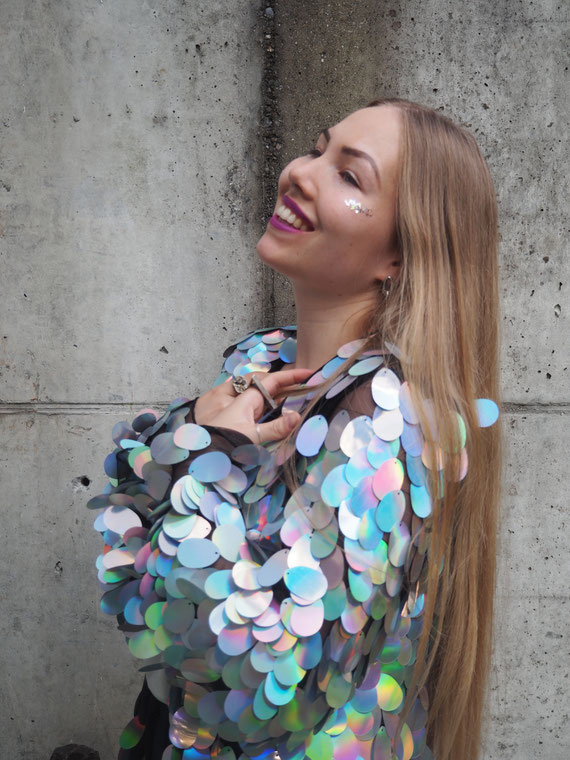 NIJU - EP SHADOWS IN THE AIR

Vielfältigkeit ist heutzutage das A und O – dieser Kimono ist ein kleines Kunstwerk, denn durch das Sonnenlicht entfaltet er sich erst richtig und alle Farben kommen zum Vorschein.
Dasselbe gilt auch für die EP Shadows In The Air von Niju. Eine wunderbare Zusammensetzung von Klängen die mich nachdenklich stimmen - auf eine schöne Art und Weise. Je länger man hinhört, desto mehr kann man sich komplett hingeben. Man verliert jegliches Zeitgefühl bei dieser EP und damit verbinde ich auch das Fliessende meines Kimonos. Je länger man hinsieht, umso interessanter wird das Farbenspiel genauso wie der Track Shadows In The Air, mit welchem die Reise startet. Kombiniert hab ich das mit klobigen Sandalen, in denen ich mich wohl fühle und die meinen Stil gut repräsentieren, so bin ich für diese Reise gut besohlt. Wenn ich meinen Kimono schüttle, dann stell ich mir das Rasseln zum Beginn vom Track Mapu`s Dawn vor. Ein bisschen Glitzer muss auch auf die Reise und ist ein Mittel für alles Gute sowie der Track Panacea. Den Track Come Down begrüsse ich sehr, weil es wichtig ist runterzukommen und man sich die Zeit nimmt über Entscheidendes nachzudenken. Veränderungen lassen uns meistens traurig und freudig zugleich stimmen, diese Kombination wird im Track Lifechanger so perfekt umgesetzt, so dass zum Schluss ein glückseliges Lächeln bleibt.
Translation
Diversity is nuts and bolts nowadays - this kimono is a little artwork, because it unfolds itself through the sunlight and all colours appear.
This also applies for the EP Shadows In The Air by Niju. A wonderful compositon of sounds which makes me thoughtful - in a beautiful way. The longer you listen, the more you can indulge in it. I connect my flowing kimono with losing any sense of time while listening to this EP. The longer you look, the more interesting the colour play will be just like the track Shadows In The Air, with which the journey starts. I combine it with the chunky sandals, in which I feel comfortable and which represent my style well, so I have got the right footwear to go on this journey. If I shake my kimono, then I imagine the rattling on the beginning of the track Mapu`s Dawn. A bit of glitter have to be on the trip and it's a medium for the good as well as the track Panacea. I embrace the track Come Down, because it is important to get down and take the time to think about the essential. Usually change makes us sad and joyful at the same time, these things are perfectly combined in the track Lifechanger, so that in the end it remains a blissful smile.