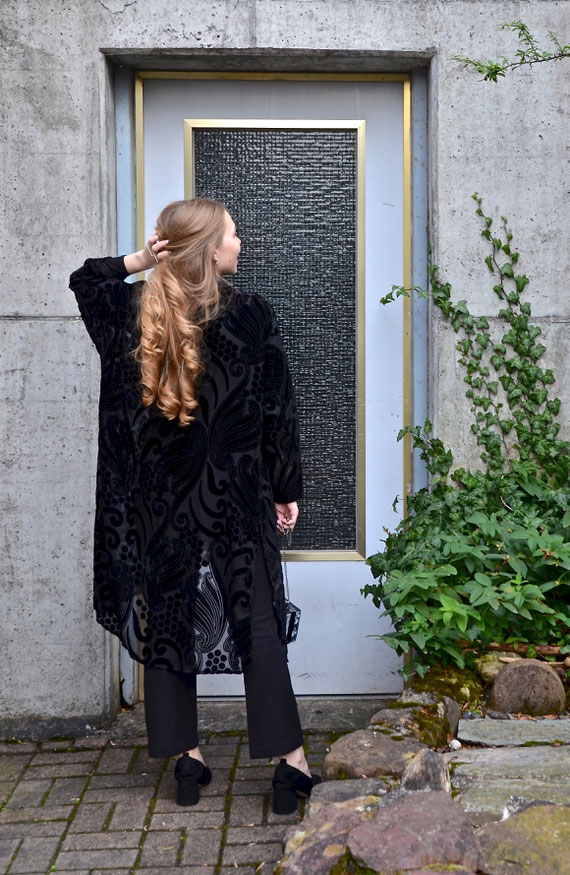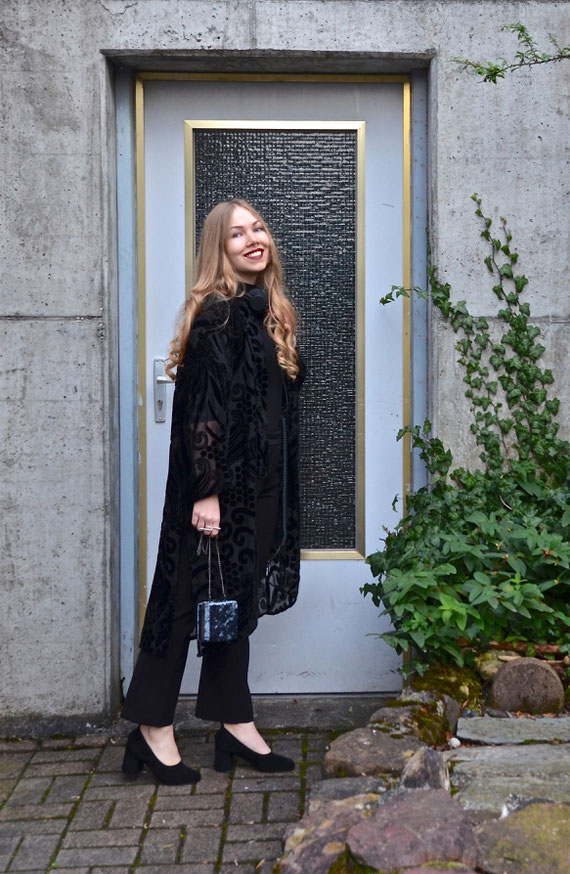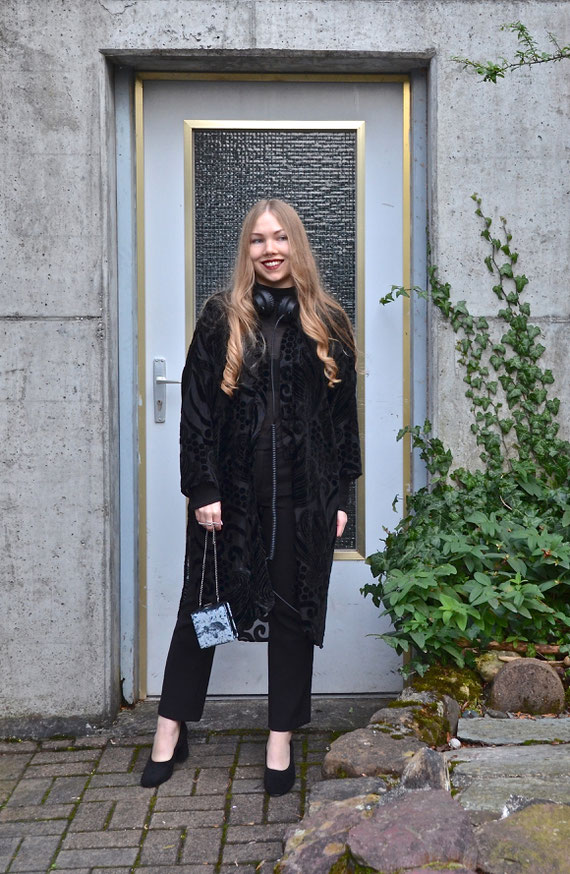 Beim Track Red von Viken Arman kommen viele schöne Gefühle auf. Die orientalischen Einflüsse sind perfekt mit dem Beat kombiniert, so dass man sich automatisch dazu bewegen möchte. Die Jacke mit den Samtapplikationen sowie die kleine Samtclutch verbinde ich mit dem Orient. Die Hose mit leichtem Schlag ist neuinterpretiert, da sie nicht bodenlang ist. Die Schuhe sind dem Original von Céline sehr ähnlich und kommen so gut zur Geltung. Die Locken sind feminin und meine roten Lippen stehen für den Titel des Tracks.
Wenn der Drop ab der fünften Minute einsetzt, erlebe ich eine Explosion von Gefühlen. Ich bekomme Hühnerhaut, vor welcher mich auch die Jacke nicht schützt, aber da ich solche Momente oft erlebte während ich diese Jacke trug, gibt es für mich keinen besseren Match.
Translation
So many beautiful feelings come up when I hear the track Red by Viken Arman. The oriental influences are perfectly combined with the beat, so it automatically makes you want to move. I connect the orient with my jacket, which is decorated with velvet applications as well as the small velvet clutch. The trousers with the little flare is reinterpreted as it's not floor-length. So that you can clearly see the shoes, which are very similar to the original by Céline. The curls are feminine and my red lips stand for the title of the track.
After the fifth minute, the drop sets in, I experience an explosion of emotions. The jacket is not protecting me from the goosebumps, but because I experienced such moments often while I was wearing this jacket, there is no better match for me.