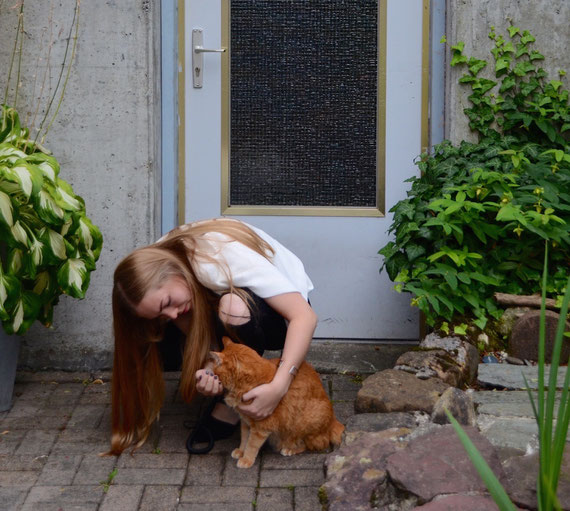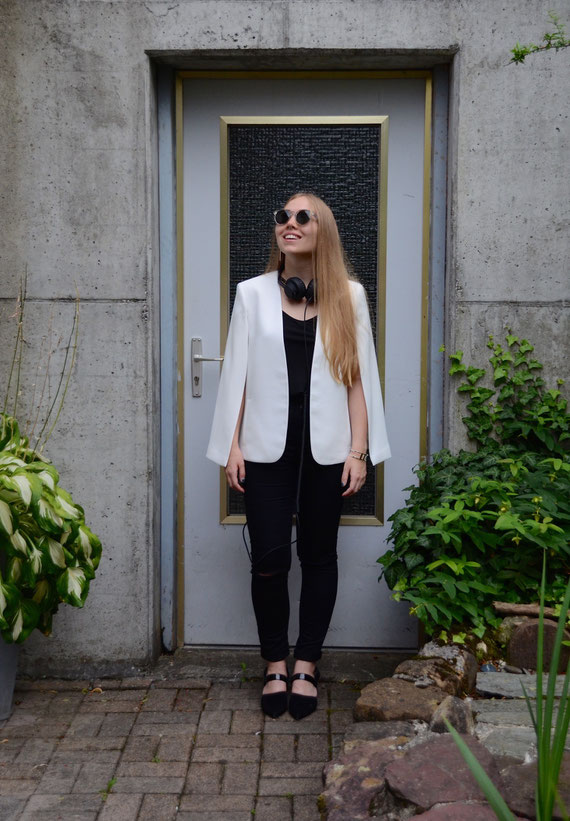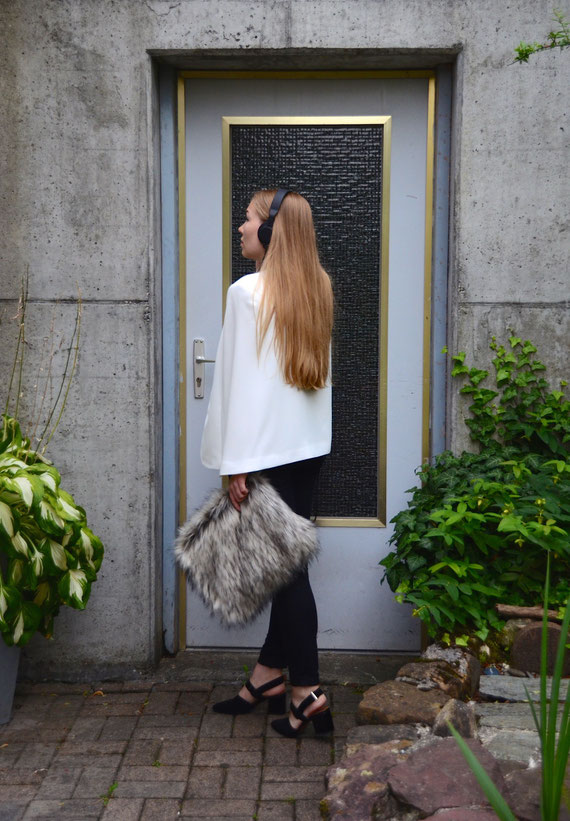 Gegensätze sind für mich das A und O, wenn es um Kleidung geht. Aus diesem Grund kombiniere ich ein schlichtes schwarzes Camisole mit einem schicken Blazer und eine verrissene Jeans mit eleganten Schuhen. Was natürlich nicht fehlen darf, ist das flauschige Etwas. Dieses etwas oder besser gesagt dieser jemand ist mein Kater, da ich ihn aber nicht überall mitnehmen kann, ist meine Clutch die Lösung dafür.
Der Track Return To Air von Bonobo stammt aus der EP Flashlight und beflügelt mich. Die sphärisch hohen Klänge lassen diesen elektronischen Track leicht wirken jedoch ohne das Raue zu verlieren. Dieser Gegensatz widerspiegelt sich in meinen Outfit genauso wie im Charakter meines Katers. Der Downbeat Track Return To Air gab mir die Möglichkeit mir diese Gedanken zu machen und nun, besteht genug Zeit den Track intensiv zu fühlen.
Translation
When it comes to clothes, opposites are the nuts and bolts for me. For this reason, I combine a plain black camisole with a chic blazer and ripped jeans with elegant shoes. What cannot be missing, is the fluffy something, of course. This something or more precisely this someone is my male cat. But because I cannot take him anywhere, my clutch is the solution for it.

The track Return To Air by Bonobo comes from the EP Flashlight and inspires me. The track appears airy because of the spheric high sounds, but without losing the rough side. This contrast is reflected in my outfit as well as in the character of my male cat. The downbeat track Return To Air gave me the opportunity to make my thoughts and now, there is enough time to feel the track intensely.