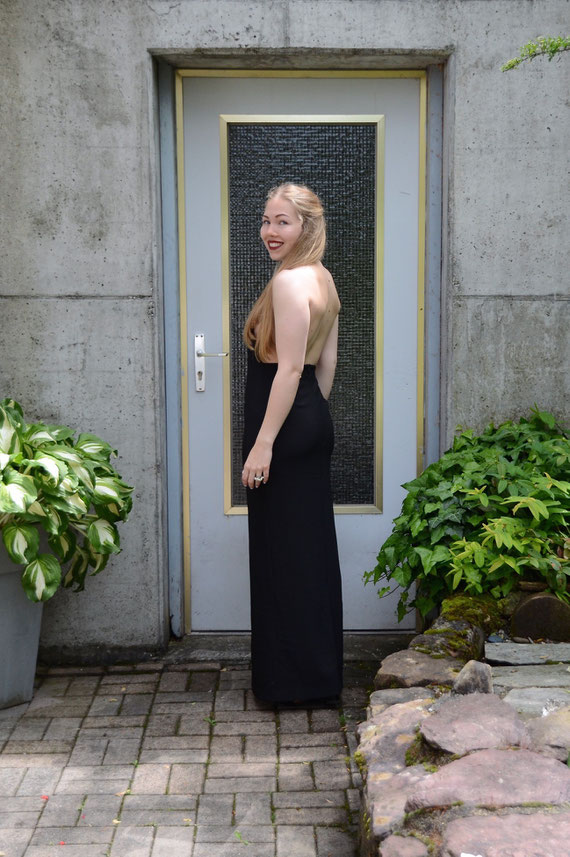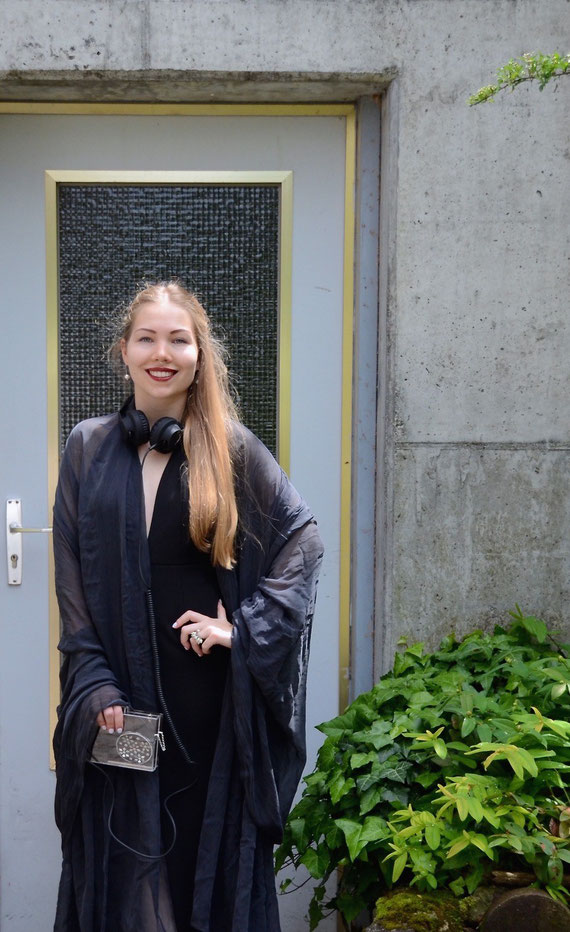 RONDENION - LOVE IS LIKE A DIAMOND
Solace London versetzt mich durch dieses wunderschöne Kleid in einen Traumzustand. Vor meinem inneren Auge sehe ich mich selbst über den Dächern von Tokio, an einer noblen Rooftop-Party. Die Dachterrasse ist mit schnörkellosen Baarhockern und Sofas ausgestattet, ein heller Dielenboden und grosse grüne Pflanzen tragen der Harmonie bei. Ein Lichtermeer zieht sich durch die ganze Terrasse. Im Hintergrund klirren Gläser und Partygäste führen lebhafte Gespräche. Dezent und trotzdem bestimmt unterstreicht Rondenion mit seinem Track Love Is Like A Diamond aus der EP Tokyo Deep die atemberaubende Atmosphäre.
Eines Tages werde ich die Gelegenheit haben, dieses wunderschöne Kleid für eine Rooftop Party auszuführen und bis dahin, erfreue ich mich an meinen grünen Pflanzen und an meinen AIAIAI Kopfhörern, die den Track Love Is Like A Diamond mit Nachdruck wiedergeben, dass ich schon beinahe wieder in meinen Träumen versinke.
Translation
Solace London transfers me in a dream state through this beautiful dress. In my mind's eye I see myself above the rooftops of Tokyo, at a classy Rooftop Party. The roof terrace is equipped with chairs and sofas without frills, a bright wooden floor and large green plants contribute to the harmony. A sea of lights runs through the whole terrace. Glasses jangle in the background and partygoers lead lively conversations. The track Love Is Like A Diamond by Rondenion from the EP Tokyo Deep underlines the breathtaking atmosphere discreet and certain.
Someday, I'll have the opportunity to take out this beautiful dress for a rooftop party and until then, I am delighted about my green plants and my headphones by AIAIAI, they reflect the track Love Is Like A Diamond emphatically, so that I almost sink back to my dreams.