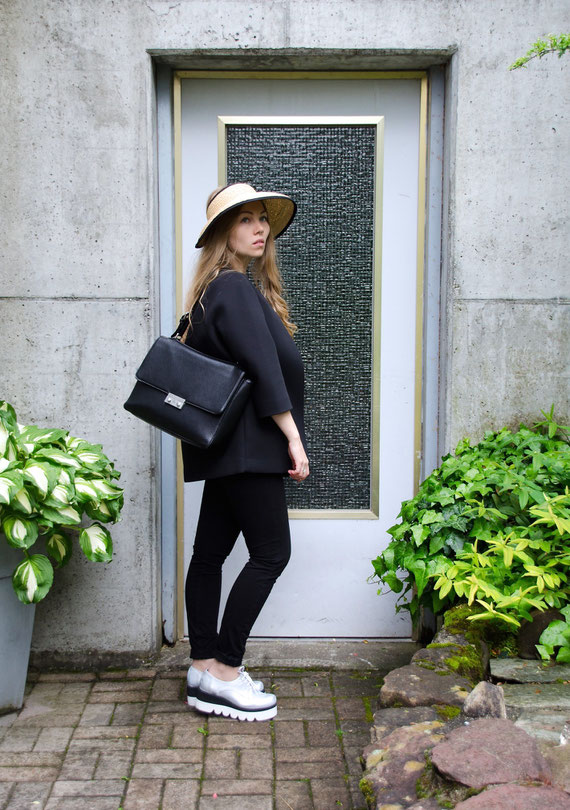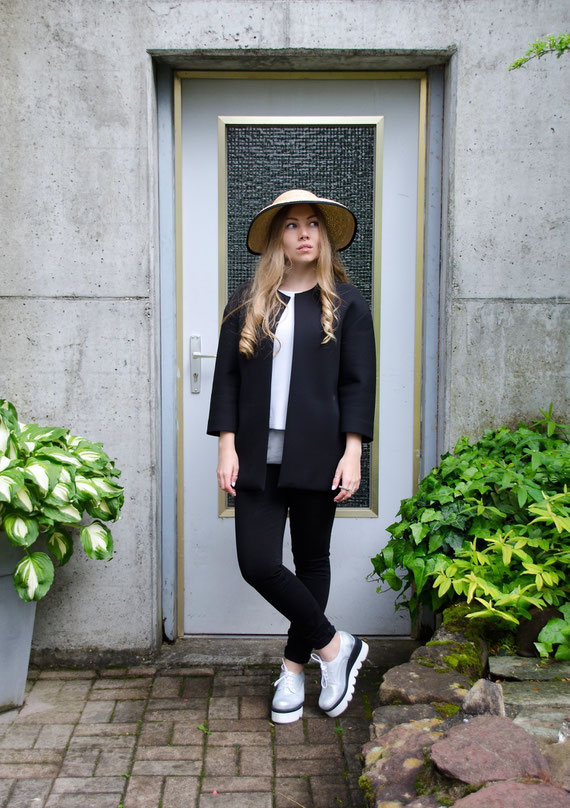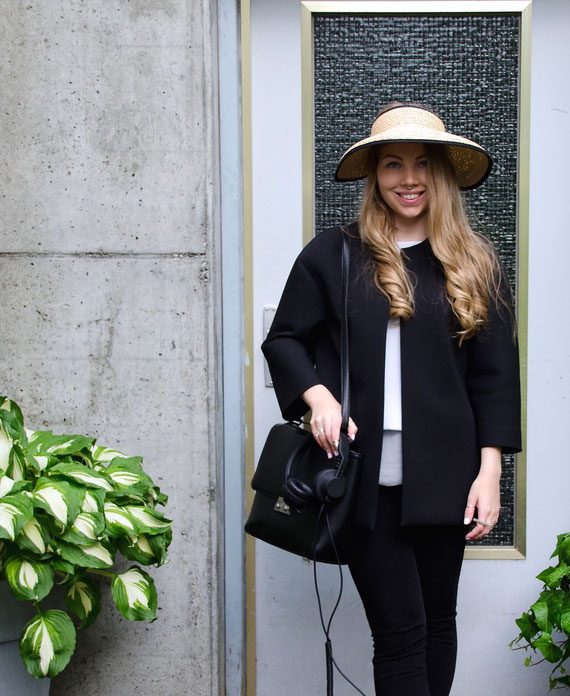 NORA EN PURE - COME WITH ME

Meine silbernen Disco Schuhe beginnen von alleine an zu tanzen, wenn ich den Track Come With Me von Nora En Pure höre. Come With Me reisst mit und macht richtig gute Laune. Auch der langsam anrollende Sommer ist herzerwärmend.
Mein Outfit ist schlicht in schwarz und weiss gehalten, das Material meiner Kleider, insbesondere das meiner Jacke ist starr. Die Schuhe sind klobig und geben dem Look durch das Metallic einen futuristischen Touch. Das Outfit ist geometrisch und kantig gehalten, es wirkt strukturiert und eher kühl. Durch den Strohhut und seiner runden Form, wird der Look wärmer und setzt einen anderen Akzent.
Ich mache mir viel Gedanken über verschiedene Konstellationen und deren Wirkung. Oft verändert ein einziges Teil das komplette Outfit und offenbart andere Blickwinkel. Das Wichtigste ist jedoch voll und ganz davon überzeugt zu sein, denn wie man sich fühlt, strahlt man auch aus. Das Daniela Niederer aus der Ostschweiz aka Nora En Pure hinter ihrem Track steht, merkt man. Ich weiss nicht wie es euch geht? Aber ich hab das Bedürfnis zu tanzen, in meinen Disco Schuhen.
Translation
When I hear the track Come With Me by Nora En Pure, my silver disco shoes begin to dance by themselves. Come With Me entertains and makes a really good mood. Even the slow approaching summer is heartwarming.
My outfit is simply kept in black and white, the material of my clothes, especially that of my jacket is rigid. The shoes are chunky and the metallic gives the look a futuristic touch. My outfit is kept geometric and angular, it looks structured and rather cool. The look gets warmer and sets a different accent, through the straw hat and its round shape.
I give much thoughts to different constellations and the effects of them. Often a single item changes the complete outfit and reveals other angles. However, the most important thing is to feel confident about it, then you radiate how you feel. It can be cleary seen, that Daniela Niederer from East-Switzerland aka Nora En Pure stands behind her track. I don't know how do you do? But I feel the need to dance, in my disco shoes.