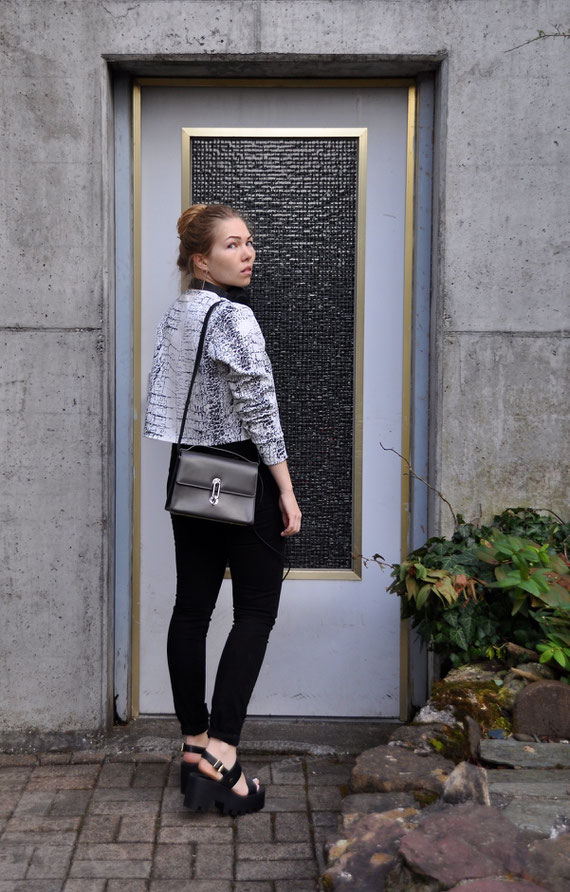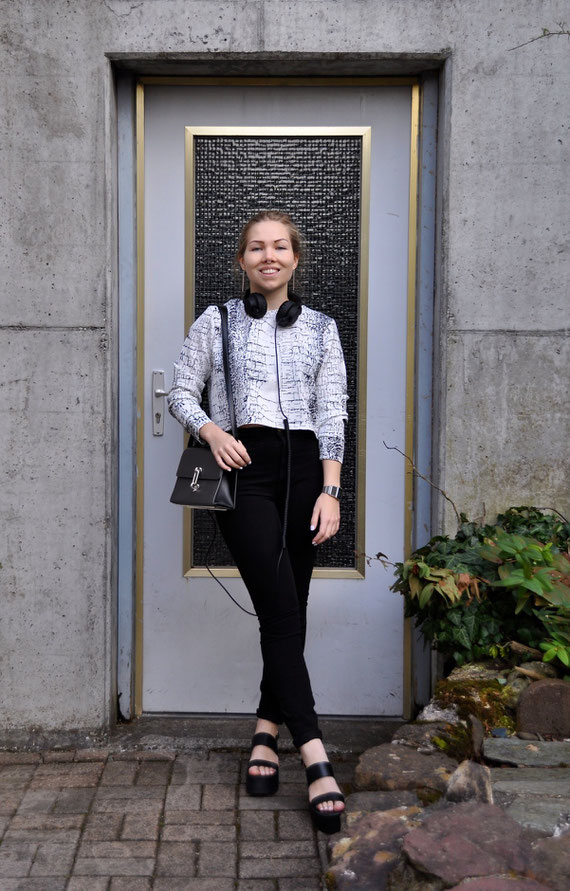 Die EP Window ist meiner Meinung nach ein Glanzstück von HVOB. Der Track Window kommt in verschiedenen Varianten daher. Überzeugt hat mich auch der Track Oxid, der die EP sehr gut ergänzt, dieser eine Track der heraussticht, macht die EP ganz aussergewöhnlich.
Der Crop Pulli und die Farbkonstellation des Looks ist die Verbindung zum Musikvideo von Window und somit auch zum Track. Die schwarze Jeans lässt dem Pulli den Vortritt und die Tasche von Balenciaga rundet den Look feminin ab.
Grundsätzlich bin ich der Ansicht, dass es nur auf die Musik ankommt, weil sie einem Raum gibt sich selbst bildliche Vorstellungen zu machen. Wenn ein Musikvideo jedoch so ins Schwarze trifft wie Window, möchte ich gar nichts mehr dazu sagen.
Translation
In my view the EP Window by HVOB is a masterpiece. The track Window comes along in different versions. I was convinced by the track Oxid too, it completes the EP very well. This is a track that stands out and makes the EP quite exceptional.
The crop sweater and the color combination of the look are the connection to the music video of Window and thus to the track. The black jeans give the sweater precedence and the bag by Balenciaga makes the look round and feminine.
Basically my finding is, it depends only on music, because music gives you room to make visual images. If a music video hits the mark like Window, I don't want to say anything more to it.