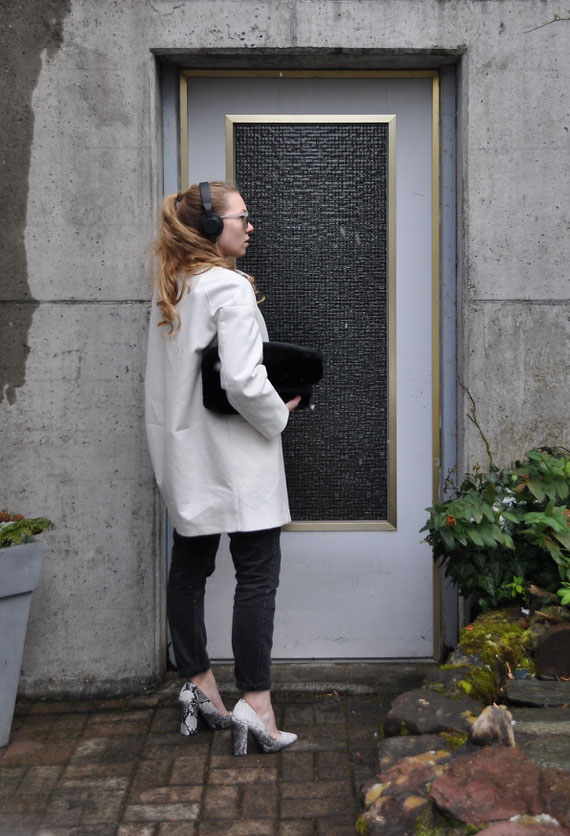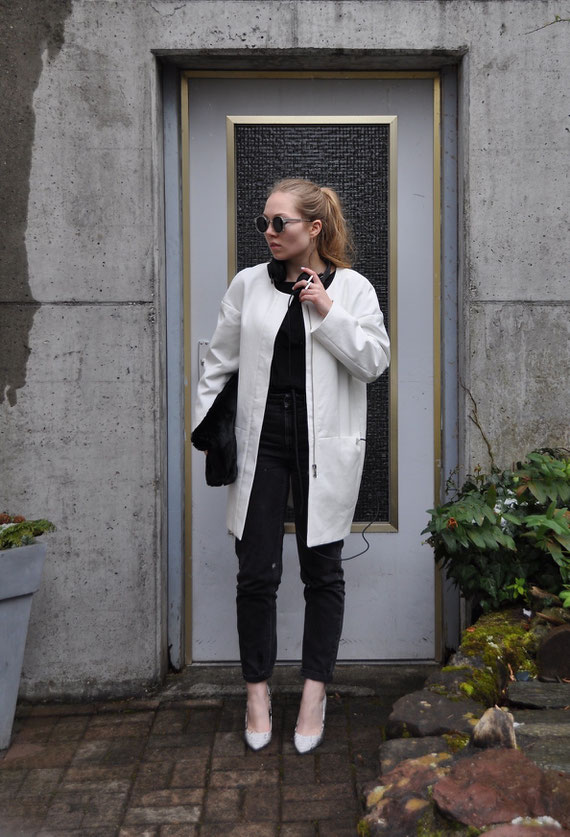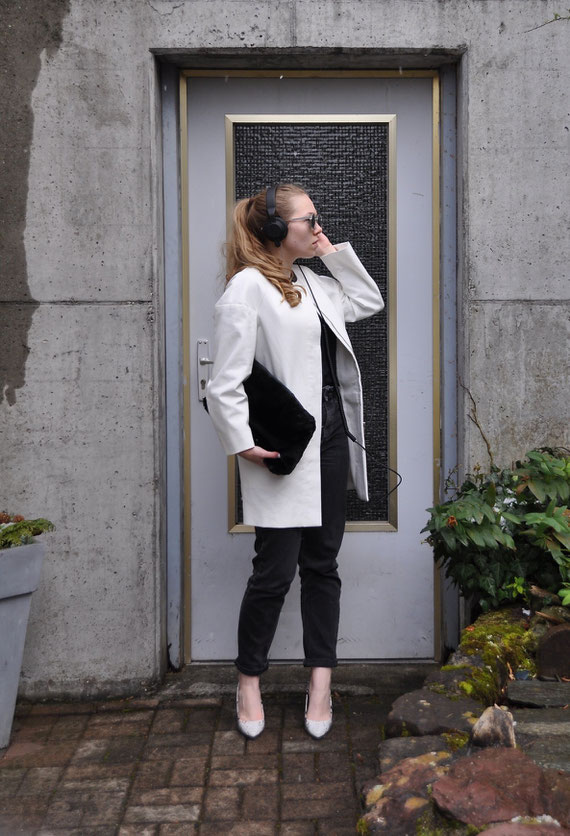 Mein Outfit ist farblich in den Nuancen weiss, schwarz und grau gehalten. Die lässige Jeans nimmt dem Mantel die Schickness kein bisschen, im Gegenteil, obwohl die Teile so unterschiedlich sind, ergänzen sie sich wie Yin und Yang. Die Schuhe sind für mich das eigentliche Highlight des Outfits, da sie das ganze Outfit mit dem richtigen Quäntchen «Dezenz» vervollständigen.
Und hinter meiner Sonnenbrille spielen meine Kopfhörer den Track Fool von Nu und Jo Ke. Die Zeile «always in the flow, always in the beat» ist eine von vielen aus dem Track, die mir ganz besonders gefällt. Fool ist eine wunderschöne melancholische dezent versteckte Perle. Ich wäre also ein Narr, wenn diesen Track nicht posten würde.
Translation
My outfit is kept in shades of white, black and grey. The casual jeans do not take any chic from the coat, on the contrary, although the items are so different, they complete each other like Yin and Yang. The shoes are the real highlight of the outfit for me, because they complete the whole outfit with the right pinch of «unobtrusiveness».
And behind my sunglasses playing my headphones the track Fool by Nu feat. Jo Ke. The line «always in the flow, always in the beat» from the track is one of many, which I like so much. Fool is a beautiful melancholy discreetly hidden pearl. So I would be a fool if I wouldn't post this track.