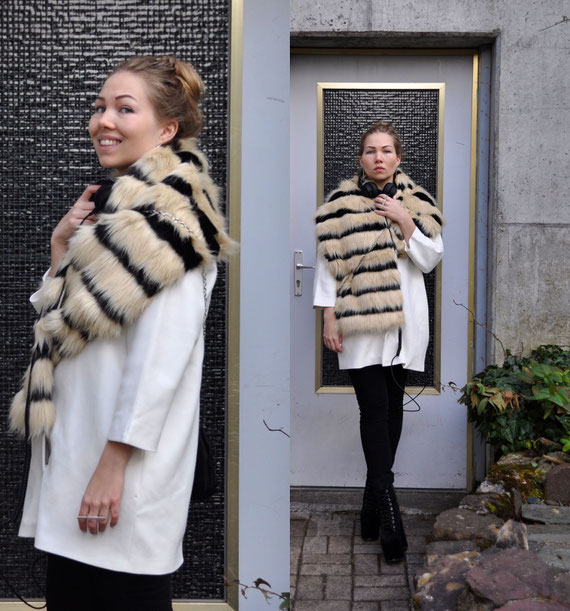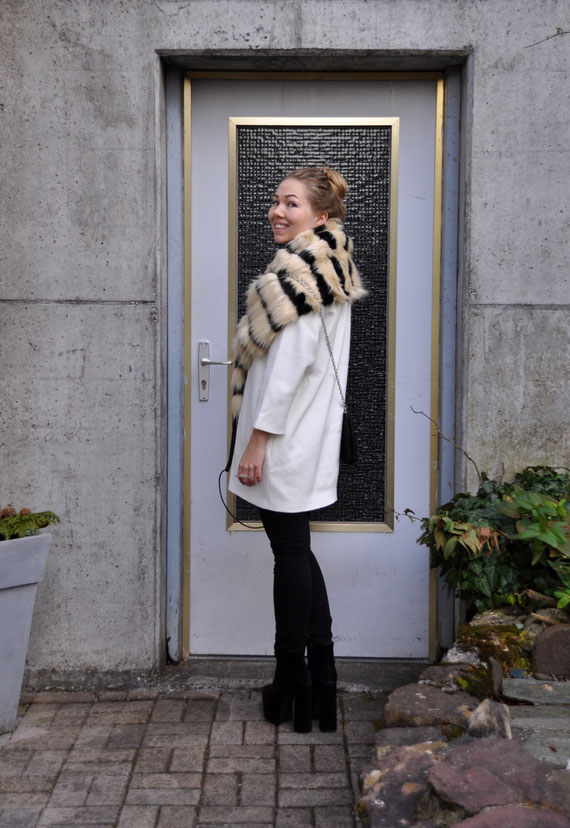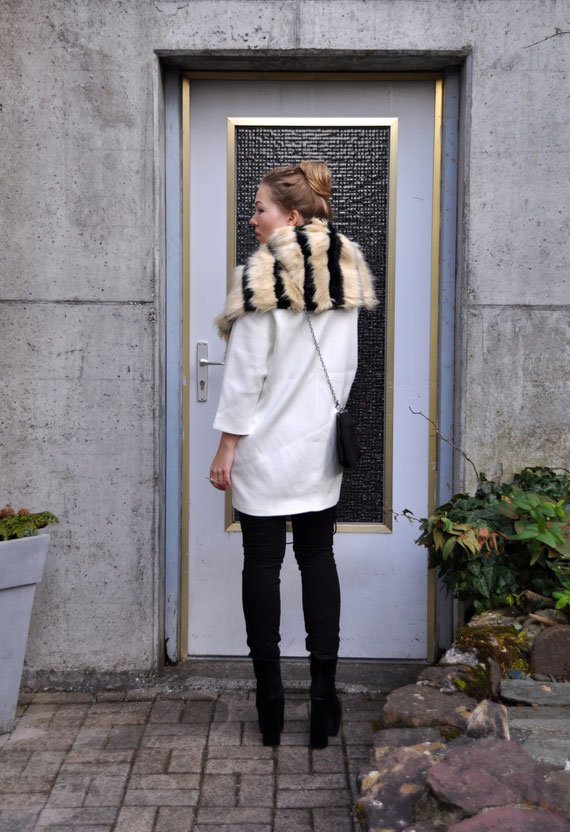 KASPER BJØRKE – HEAVEN (NICOLAS JAAR REMIX)

Von Kaspar Bjørkes Track Heaven in einem Remix von Nicolas Jaar bekomme ich nie genug. Es ist so eine Sache mit diesem Track. Einerseits kommt er mir so vertraut vor und andererseits wirkt er topaktuell. Er betört meine Sinne und das gilt genauso für diesen riesigen und flauschigen Kunstpelzkragen. Im Flausch fühle ich mich so geborgen, wie in einer warmen und liebevollen Umarmung. Mein weisser Mantel unterstützt den Kragen in Bezug auf Schickness und die Schuhe ergänzen den Look konträr.
Der Mix zwischen Neuem und Altem ergibt oft ein interessantes Ergebnis, bei Kleidung genau wie auch bei der Musik. Solche Kombinationen sind es Wert entdeckt zu werden, denn obwohl ein Mittelweg Kompromisse nach sich zieht, ist er sachlich betrachtet immer der Beste.
Translation
I never get enough of Kaspar Bjørkes Track Heaven in a remix by Nicolas Jaar. There is such a thing on this track. On the one hand, it seems to me so familiar and on the other hand it seems up to date. The track beguiles my senses and the same counts for this huge and fluffy faux fur collar. I feel so safe in the fleece, like in a warm and loving embrace. My white coat supports the collar in reference to chicness and the shoes complete the look contrary.
The mix between old and new, often give an interesting result, in clothing as well as in the music. Such combinations are worthy to be discovered, altough there are compromises to make with a middle course, but factually the happy medium is always the best.