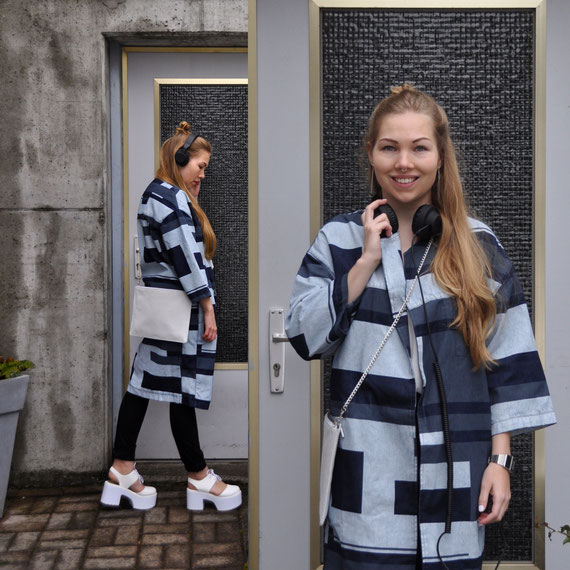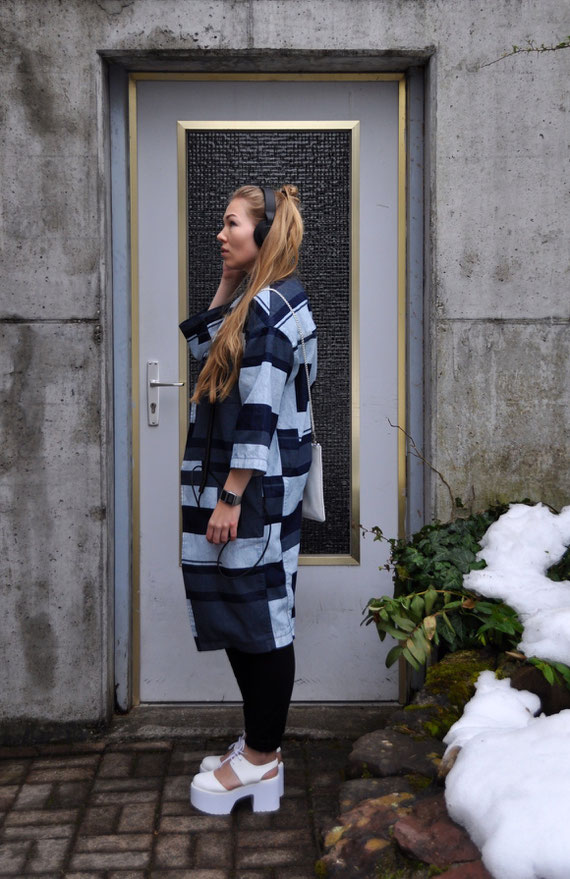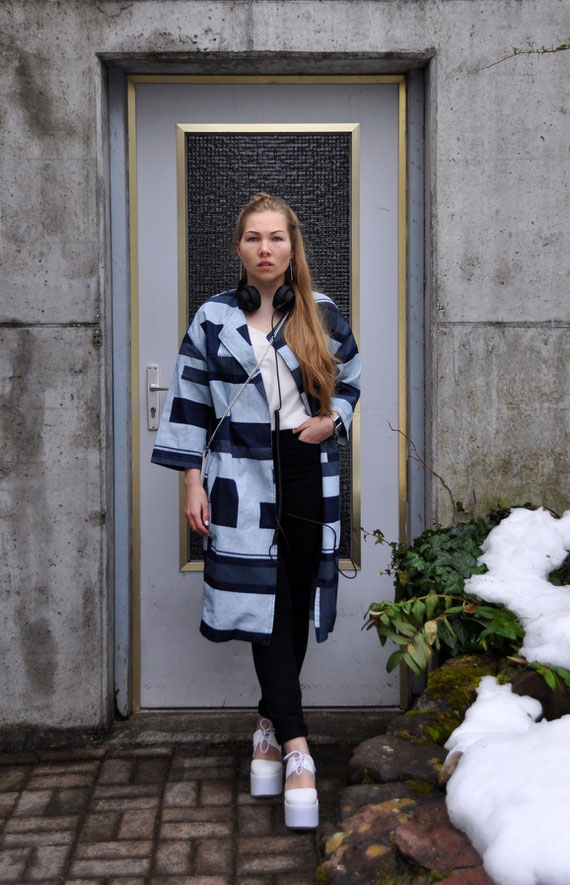 GÜNTHER LAUSE - EP WAKEMA

Durch diesen Patchwork ähnlichen Jeans-Mantel und meine schwarze Lieblingsjeans fühle ich mich in die 90er Jahre zurückversetzt. Meine Tasche von Whistles hat durch die Kette einerseits funktionalen Wert (da ich so meine Hände frei habe) und dazu sieht sie noch besonders schick aus. Auf weiss folgt weiss, die Schuhe sind modern und zeitgenössisch, deshalb habe ich mich für sie entschieden. Ich möchte alte und neue Sachen verbinden, genauso wie Musik und Mode. Die geht einfach immer Hand in Hand. Günther Lause hat mir keine Wahl gelassen, er steht schon sehr lange auf meiner To-Post Liste und nun war es an der Zeit. Die EP Wakema von Günther Lause ist von einem anderen Planeten. Ich konnte mich nicht zwischen dem Track Ruka und dem Track Loose Your entscheiden. Ruka wühlt mich auf, meine Sinne nehmen alles wahr und das scheint überirdisch. Gefolgt ist dieser Track von Loose Your, welcher so entschleunigt ist, dass ich mich komplett darin verloren habe.
Und so dröhnt die EP Wakema von Günther Lause in meinen AIAIAI Tma-1 Kopfhörer und ich krieg nicht genug davon. Das Video von Loose Your muss übrigens noch besonders erwähnt werden, ich werde dazu aber nichts sagen, weil man sich das selbst ansehen muss und dazu wünsche ich euch ne Menge Inspiration.

Translation
Through this patchwork-like jeans coat and my favorite black jeans I feel sent back to the 90s. My bag by Whistles has on the one hand a functional value trough the chain (because I have my hands free) and plus it looks very chic. On white follows white, the shoes are modern and contemporary, that's why I chose them. I want to combine old and new things, just as music and fashion. They always go hand in hand. Günther Lause has left me no choice, he was on my To-Post list for a while and now it was time. The EP Wakema by Günther Lause is from another planet. I could not decide between the track Ruka and the track Loose Your. Ruka adrenalises me, my senses perceive everything and that seems supernatural. This track is followed by Loose Your, which is so decelerated, that I completely lost myself in it.
And so booms the EP Wakema by Günther Lause in my AIAIAI TMA-1 headphones and I can't get enough. The video has to be mentioned especially, but I do not intend to say anything, because you have to view the video yourself, to this I wish you a lot of inspiration.