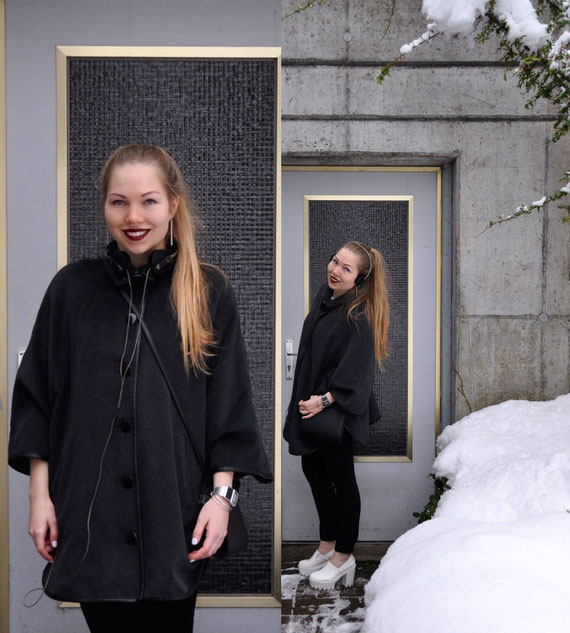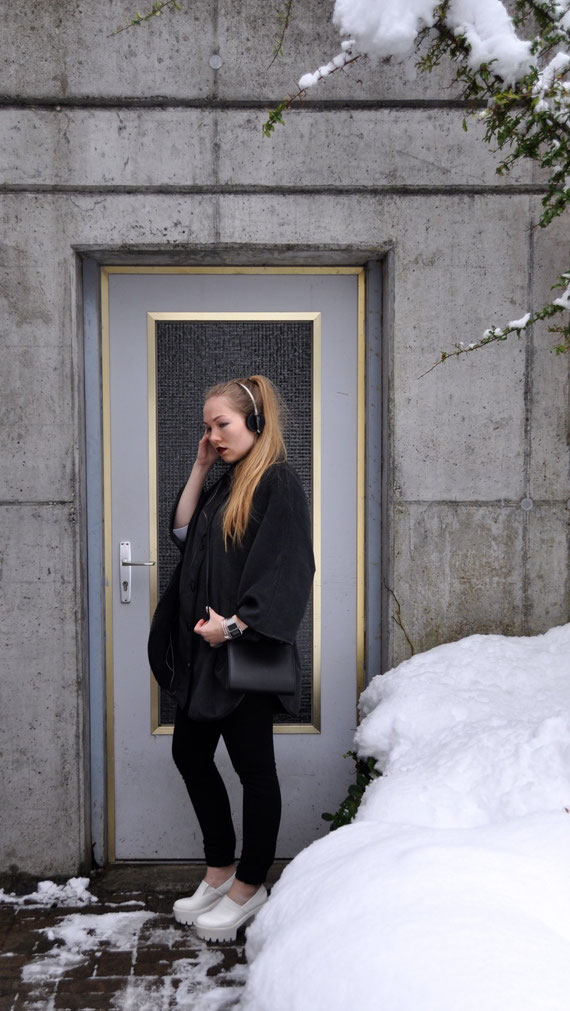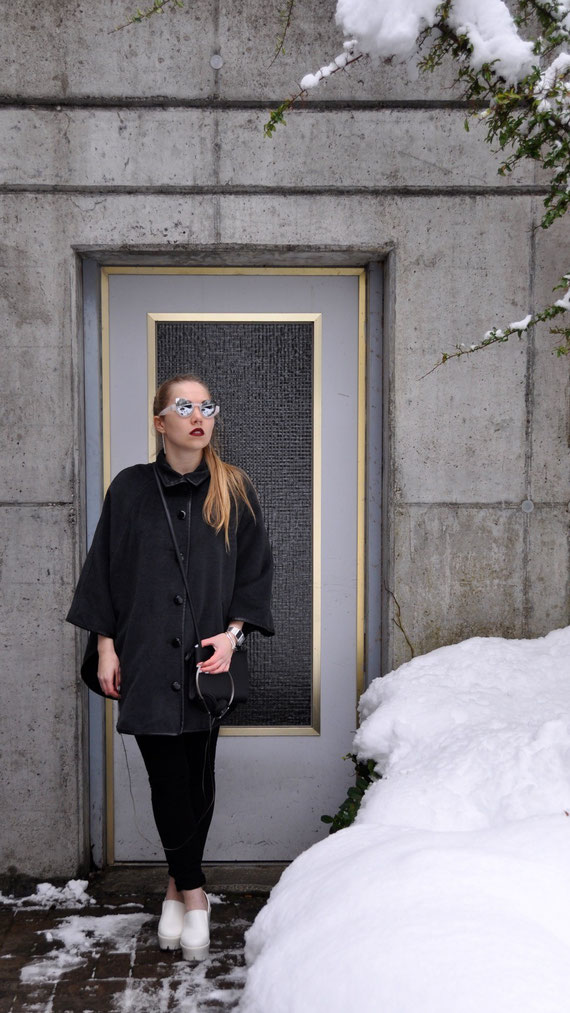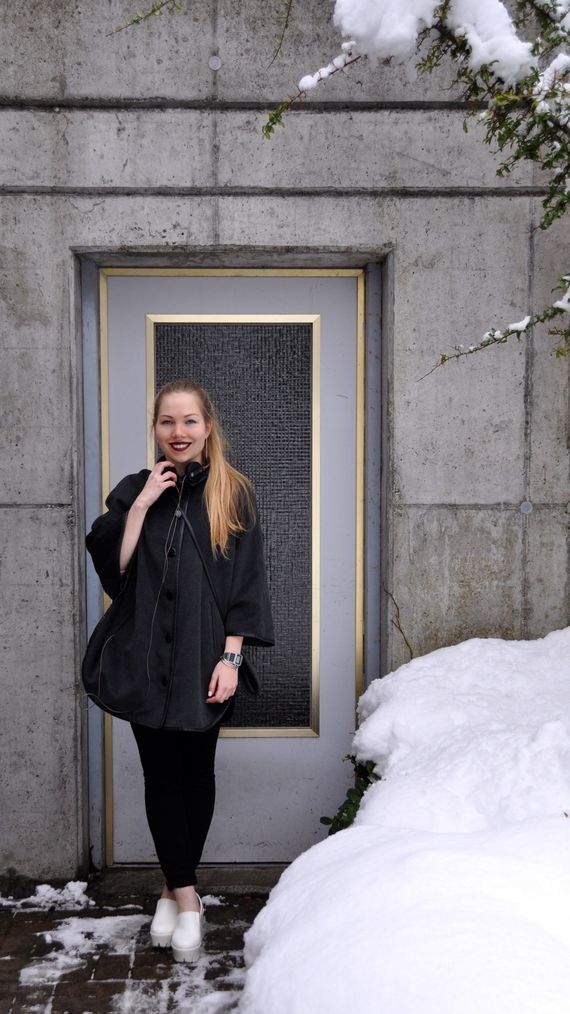 JAN BLOMQVIST - TIME AGAIN (CLUB MIX)

Den Track Time Again (Club Mix) von Jan Blomqvist habe ich gerade wieder entdeckt und festgestellt, dass ich ihn immer noch genau so toll finde wie im Herbst 2014. Beim Ausmisten meines Kleiderschrankes ist ein sehr alter Schatz zum Vorschein gekommen. Mein mausgraues Cape. Beim Anblick des Capes hatte ich den kompletten Look eigentlich schon vor meinem inneren Auge und habe dann den Gedanken in Tat umgesetzt und das ist dann dabei rausgekommen. Die Schuhe bilden einen Kontrast zur dunklen Kleidung und die Sonnenbrille verleiht dem Look einen futuristischen Touch.
Time Again übersetzt immer wieder, passt zum Thema Wiedergewinnung. Den wenn man immer und immer wieder die Augen und Ohren offen hält, werden Kleider und Tracks in einem neuen Licht gesehen. Dafür ist meistens Zeit oder Reife notwendig, die einem andere Blickwinkel offenbart. Schön, dass ich diese langjährigen Schätze wiedergewonnen habe, den sie erstrahlen so in einer neuen Frische und das ist mehr als verdient.
Translation

I just rediscovered the track Time Again (Club Mix) by Jan Blomqvist and I still think the track is amazing, as in the fall of 2014. When I mucked out my wardrobe, a very old treasure appeared. My mouse grey cape. At the sight of the cape, I actually had the complete look in my mind's eye, then I put the look into practice and that is, what came out. The shoes build a contrast to the dark clothes and the sunglasses give the look a futuristic touch.
Time Again within the meaning of over and over fits for the theme of retrieval. Then if you keep your eyes and ears open over and over again, clothes and tracks are seen in a new light. Therefore time or maturation is necessary, which reveals more different angles. It is so nice to have regained this long-standing treasures, they shine in a new freshness and this is more than deserved.