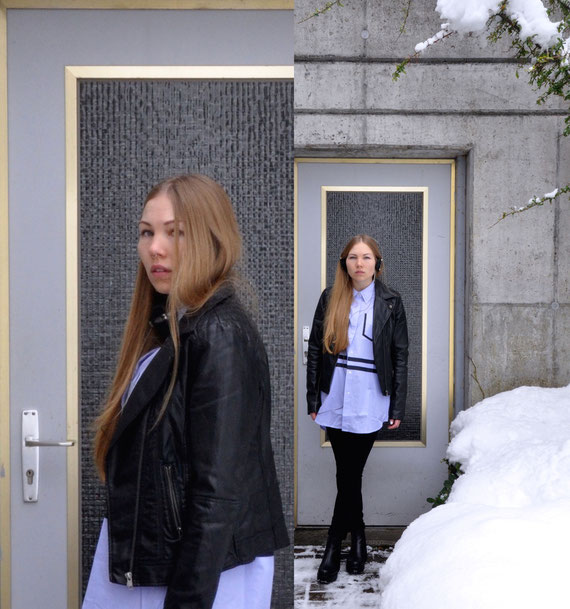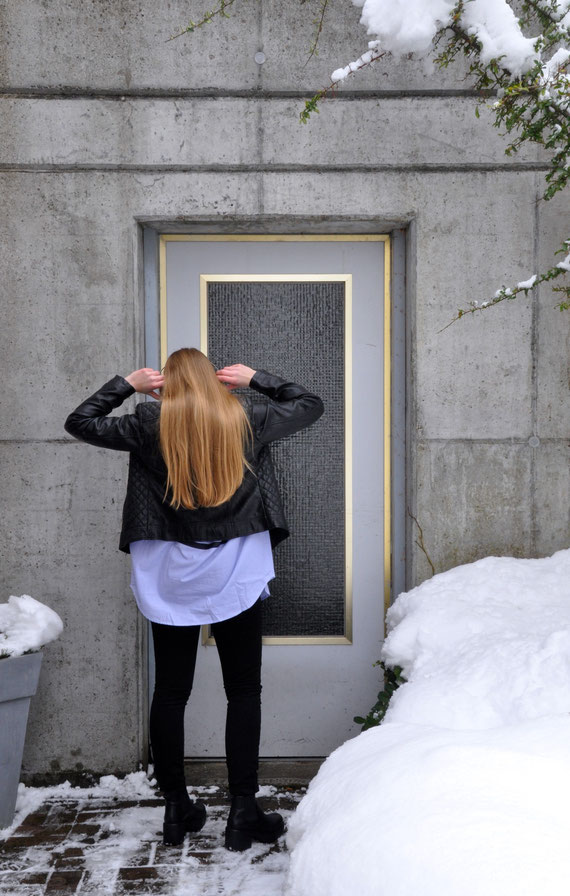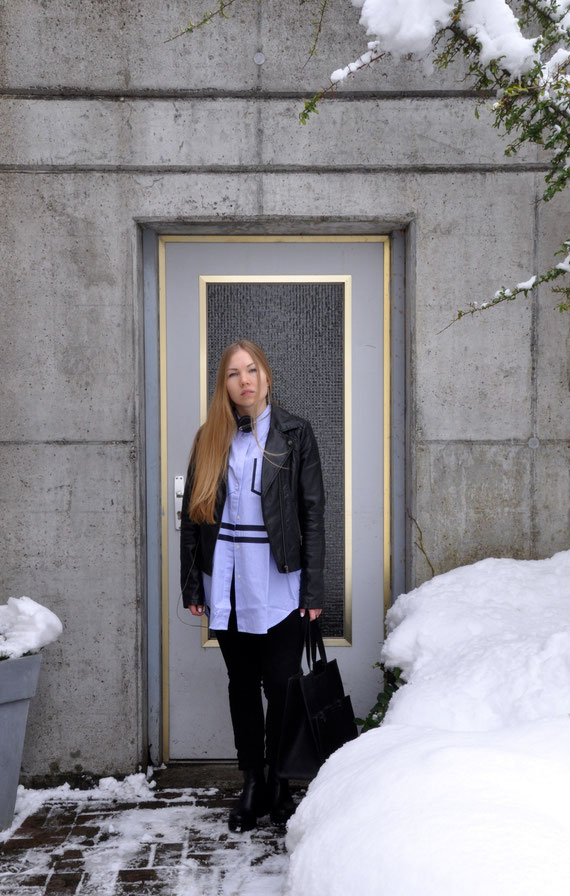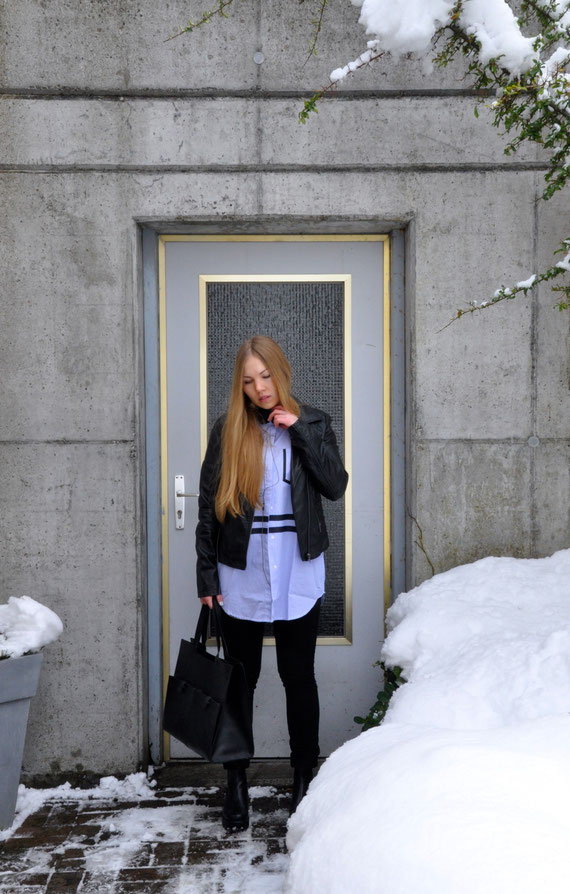 BOB MOSES - FAR FROM THE TREE

Das Hemd von Wood Wood ist das Herzstück dieses Outfits. Der formelle Schnitt und die sportlichen Streifen machen einen lässigen Gesamteindruck. Angezogen fühlt sich das Hemd wie eines von Vater an, es ist riesig und da knüpfe ich gleich mit Bob Moses passendem Track Far From The Tree an.
Der Track hat einen scheppernden guten Beat, der Aufbau des Tracks ist schrittweise, wie die Erziehung von Kindern. Die Lyrics sind unmissverständlich und lustigerweise stelle ich immer wieder Ähnlichkeiten beim Kleidergeschmack oder in Charakterzügen mit meinen Eltern fest. Der Apfel fällt eben nicht weit vom Stamm.
Translation
The shirt by Wood Wood is the centerpiece of this outfit. The formal cut and the sporty stripes make a casual overall impression When I put on the shirt, it feels like one of fathers shirts, it is huge and there I tie in with Bob Moses matching track Far From The Tree.
The track has a rattling good beat, the composition of the track is gradually, like the education of children. The lyrics are unambiguous and funnily, I determine similarities in taste of clothes or characteristics with my parents every now and then. The apple does not fall far from the tree, that's just the way it is.