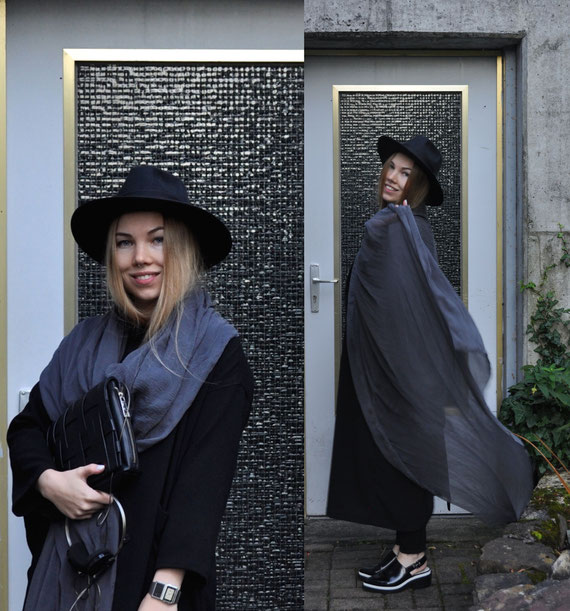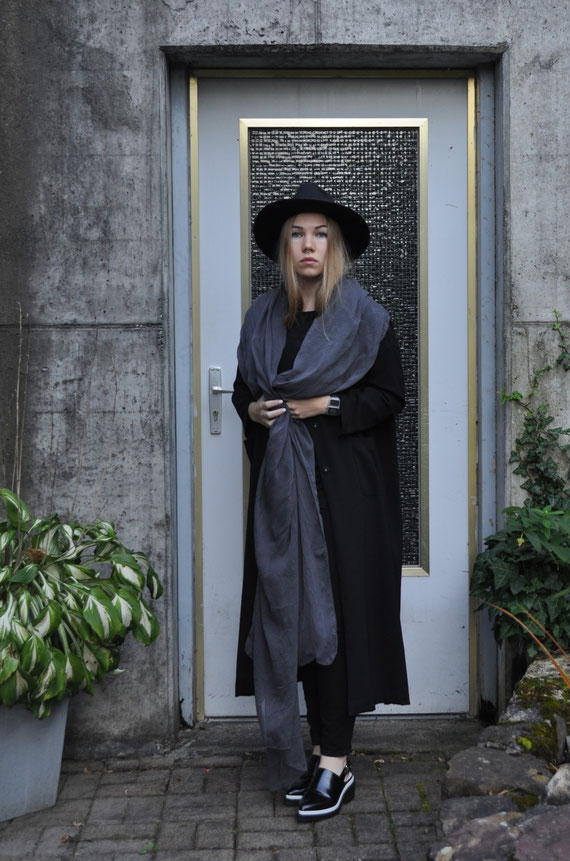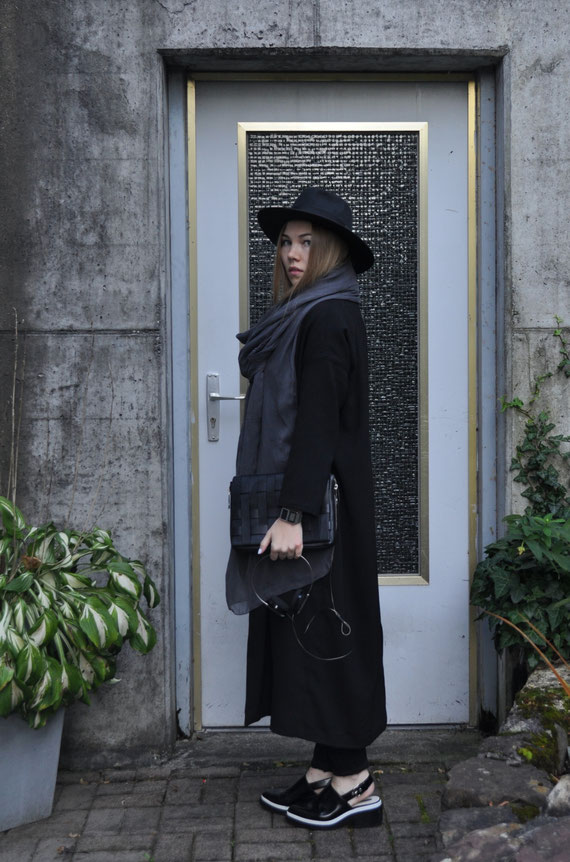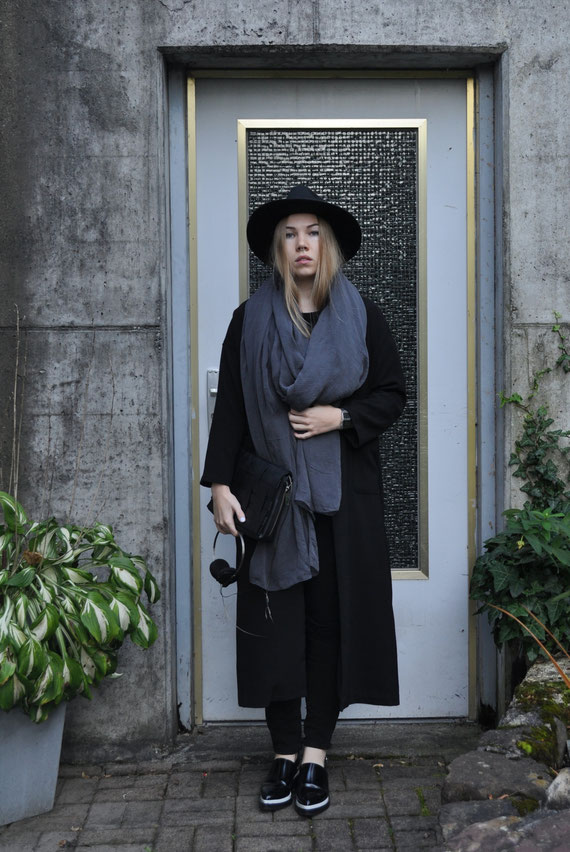 ACID PAULI - EULOGY FOR EUNICE

Dunkel, Dunkler, Ich J
Ich würde mich schon als grossen Verehrer von dunkler Kleidung bezeichnen. Ich denke aber, dass dunkle Outfits in Bezug auf Kreativität heikel sind, denn grundsätzlich kann schwarz immer ohne gross nachzudenken getragen werden.
In meinem Kopf schwirrte ständig das Stichwort «tiefgründig» und irgendwann kam ich dann nicht um dieses Outfit herum. In der Dunkelheit sind wir blind, man muss ein zweites Mal hinschauen um Details zu sehen. Ich musste ein zweites Mal herhören um die Tiefgründigkeit zu erkennen, den anfangs schien der Track Eulogy For Eunice von Acid Pauli nahezu undurchdringlich.
Auch dieses handgemachte Meisterwerk von einem Schal aus purer Seide von VYVYN Hill beindruckt mich schwer, denn eigentlich habe ich einen weichen, fast schon samtenen Stoff erwartet. Empfangen hat mich eine leicht raue Oberfläche, die aber umso interessanter wirkt und sich als grosse Bereicherung entpuppt hat. Dieses Stück gibt mir das Gefühl, vollkommen individuell und futuristisch zu sein, wenn ich könnte würde ich darin Tag und Nacht schweben. Der Track Eulogy For Eunice hat mir das Unverhoffte genauso wie dieser Schal zu mehr als 100 % gegeben. Denn im Endeffekt gibt es wirklich nichts schöneres als positiv überrascht zu werden, oder?
Translation

Dark, Darker, Me J
I would describe myself as a big admirer of dark clothing. But I think that dark outfits are a sensitive issue in relation to creativity, because in principle you can always wear black without thinking about it.
In my head the keyword «profound» buzzed constantly and someday I could not come around this outfit. In the darkness we are blind, you have to look a second time to see the details. In the first instance the track Eulogy For Eunice by Acid Pauli seemed virtually impenetrable, I had to listen to the track a second time to realise the profundity.
Also this handmade masterpiece of a scarf made of pure silk by VYVYN Hill impressed me heavily, because I expected a soft, almost velvet fabric. I was welcomed by a slightly rough surface, which acts more interesting and turns out as a great enrichment. This item gives me the feeling of being completely individually and futuristic, if I could I would float in it day and night.
The track Eulogy For Eunice has given me the unexpected more than 100 %, just like this scarf. Then in the end there is really nothing better than to get positively surprised, right?