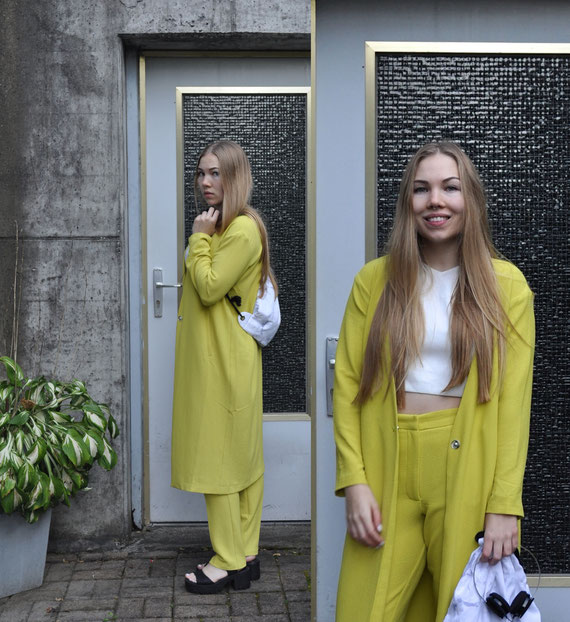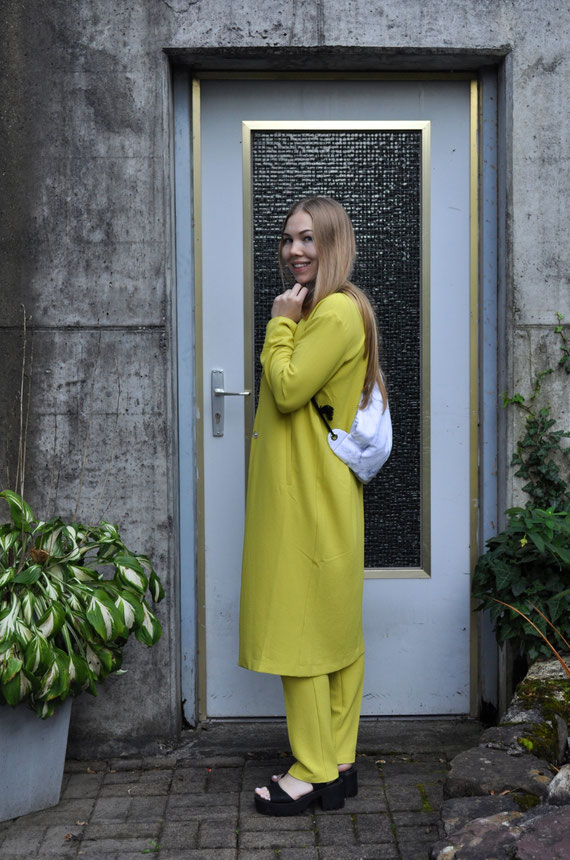 Bevor ich mich in dicke Pullover, übergrosse Mäntel mit schönen Schals werfe, möchte ich mich möglichst laut vom Sommer verabschieden. Der Zweiteiler ist mir sofort ins Auge gestochen, da die grüngelbe Farbe sehr erfrischend ist. In Kombination zur Frische darf Marmor nicht fehlen, deshalb ziert dieser praktische Trainingsbeutel meinen Rücken.
Ein super cooles Duo aus Köln, begleitet meinen lauten Sommerspass mit German Summer 7.13 Minuten kurz, die Rede ist…ja, richtig! von Andhim natürlich! Viel Spass!
Translation
Before I throw myself into thick sweaters, oversized coats with beautiful scarves, I would like to say goodbye to summer as loud as possible. This two-piece suit immediately catched my eye, because chartreuse is very refreshing. In combination with freshness marble may not be missed. Therefore this practical gym bag adorns my back.
A super cool duo from Cologne, accompanied my loud summer fun with short 7.13 minutes by German Summer, I talk about... yeah, right! Andhim of course! Have fun!