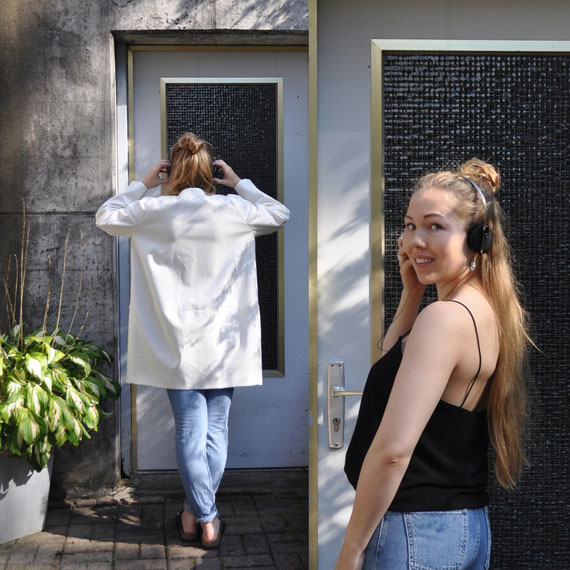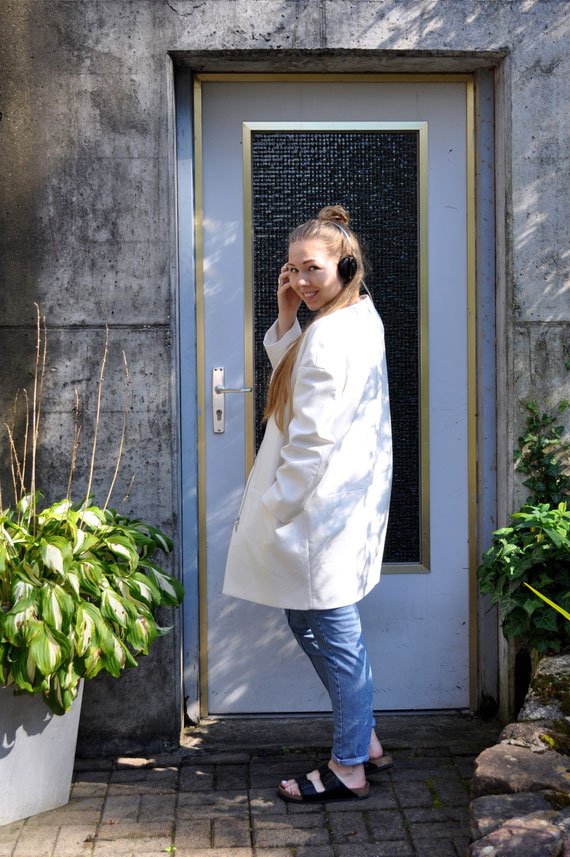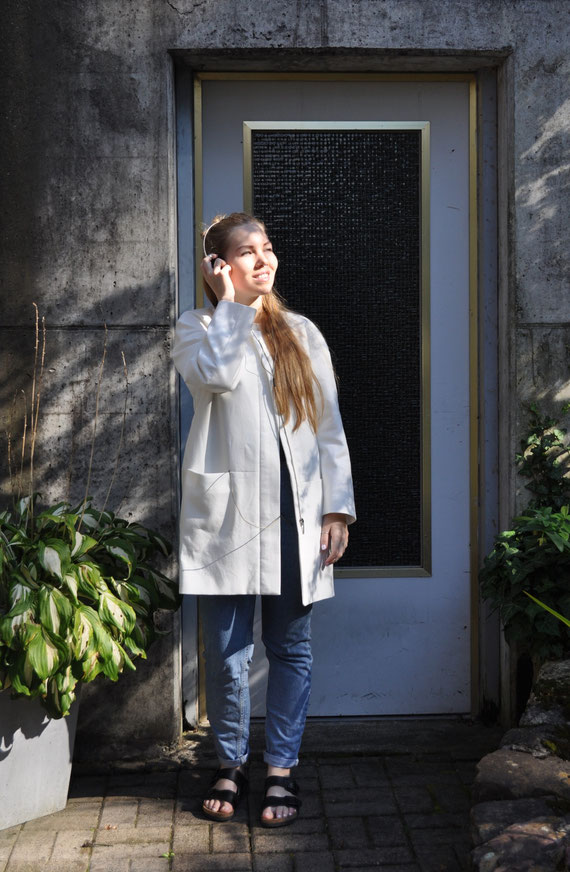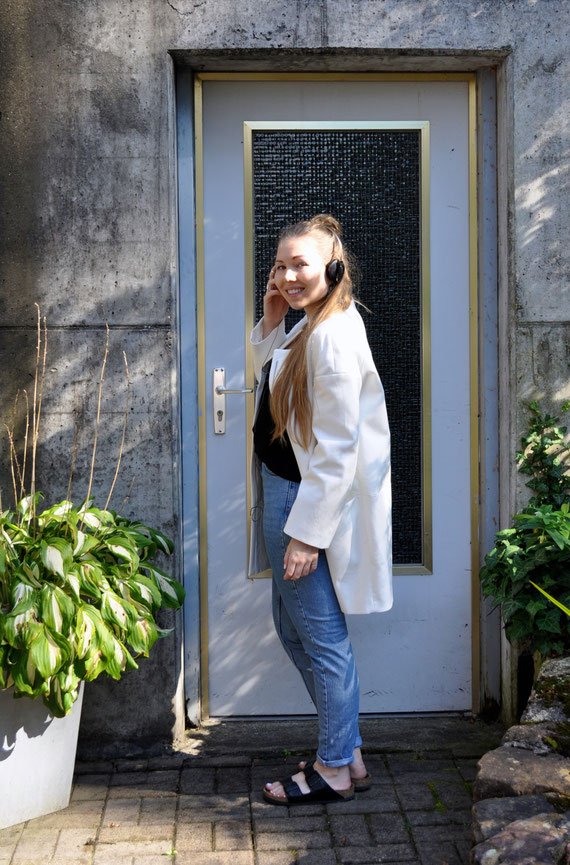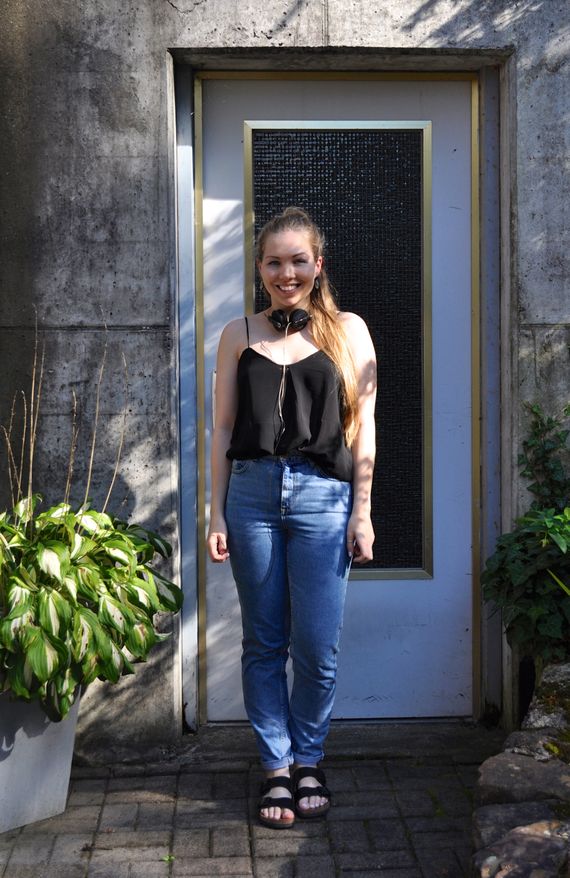 Wouh von Nicolas Jaar dröhnt in meinem neuen federleichten Mini-Kopfhörer PX 95 von Sennheiser, der Klang ist ausgezeichnet und das Preis-Leistungsverhältnis stimmt, dazu sind sie auch noch super stylisch, was will man mehr?
Der Track ist absolut episch, mehr fällt mir dazu nicht ein und mein Outfit, ist schlicht und einfach. Die einfarbigen Stücke sollen minimalistisch wirken, sie wiederspiegeln mich vollkommen. Mein weisser Mantel ist wie eine Leinwand, er lässt Raum für den Track, der sich so mühelos ausbreiten und eine Geschichte erzählen kann. Es ist spannend, dass Kleidung und Musik so starke Ausdrucksmittel sind, für mich besteht der Reiz darin, den goldenen Mittelweg zu finden, der einem die Freiheit lässt, offen für alles zu sein.
Translation
Wouh by Nicolas Jaar booms out in my new lightweight PX 95 mini headphones by Sennheiser, the sound is excellent and the price-performance ratio is good, in addition to that, they are super stylish, does it get any better than that?
The track is absolutely epic, any more does not occur to me. My outfit is plain and simple. The monochrome pieces should act minimalistic, they reflect me perfectly. My white coat is like a canvas, it leaves room for the track to spread out effortlessly and can tell a story. It is exciting that clothing and music are so powerful means of expression, for me it is the stimulus to find the golden mean, it leaves you the possibility to be open for everything.