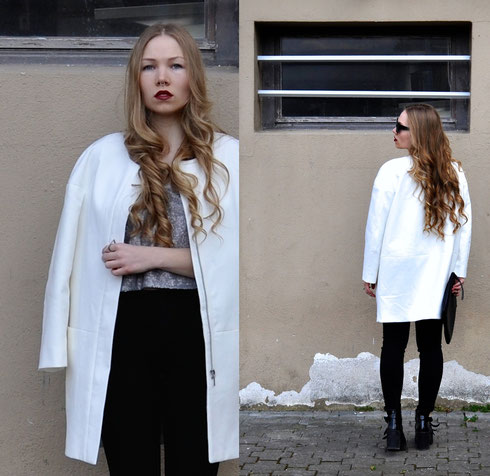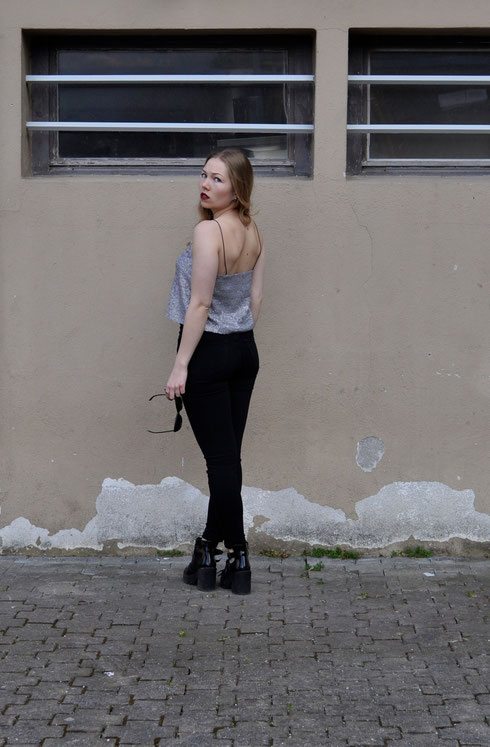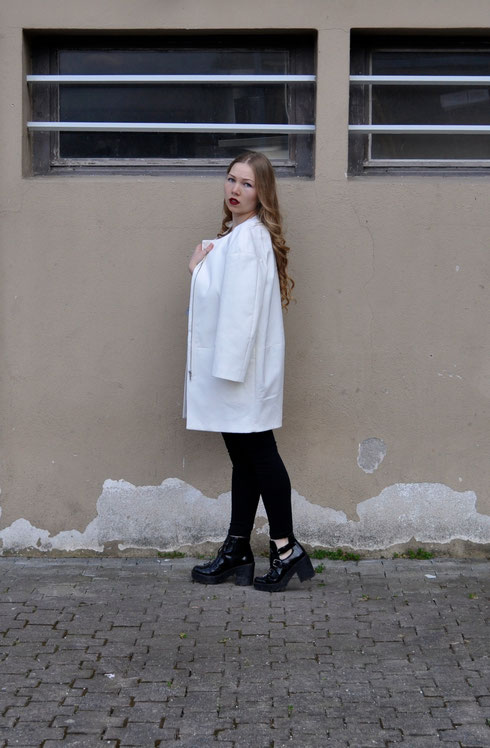 FRANCIS HARRIS - LOSTFOUND

Der Track Lostfound von Francis Harris versprüht einen immensen Charme. Diesen Charme möchte ich mit diesem Outfit widerspiegeln. In Lostfound ist es spät nachts, bei mir sorgt die Sonnenbrille für die richtige Stimmung. Neben der Hauptfunktion einer Sonnenbrille, nämlich die Augen vor schädlichen Auswirkungen des Sonnenlichts zu schützen, kommt noch das Präsentieren der Persönlichkeit dazu, das gehört für mich in die Kategorie «modisch» und ein weiterer Aspekt gilt dem Verstecken der Augen. Letzteres ist eindeutig interessanter. Wenn ich fremde Menschen sehe, frage ich mich hin und wieder warum sie eine Sonnenbrille tragen. Verweinte Augen? Ein Kater der laut schnurrt? Die Sorte Menschen, die man noch nie ohne Sonnenbrille gesehen hat? Oder einfach abgetaucht und in Gedanken versunken? Wenn ich also tiefgründig bleibe, ist die letzte Zeile «in der tiefsten und dunkelsten Stunde, öffne ich meine Seele» der Gipfel, Reinheit klingt für mich weniger entblössend. Für die Reinheit steht der weisse Mantel, denn was könnte reiner als weiss sein?
Lostfound von Francis Harris, wirkt verletzlich und stark zugleich, mit einer so ansteckenden Melodie und einem klaren Beat, sollte man ganz alleine hinter seiner Sonnenbrille geniessen dürfen, es lohnt sich.
Translation
The track Lostfound by Francis Harris exudes immense charm. I want to reflect this charm in my outfit. In Lostfound it is late at night, in my situation the sunglasses take care for the right mood. Besides the main function of sunglasses, namely to protect the eyes from harmful effects of sunlight, come presenting the personality, which are counted among the category of «in vogue» and another aspect is to hide the eyes. The latter is clearly more interesting. When I see strangers, I wonder sometimes why they wear sunglasses. Tear-stained eyes? A big hangover? The sort of people, that you have never seen without sunglasses? Or simply submerged and lost in thought? So if I stay in depth, the last line is the peak, «in the deepest and darkest hour, I open my soul», purity sounds less divesting to me. The white coat stands for the purity, because what could be more pure than white?
Lostfound by Francis Harris, seems vulnerable and strong at the same time, with such a contagious melody and a clear beat, you should be able to enjoy it alone behind your sunglasses, it's worth it.