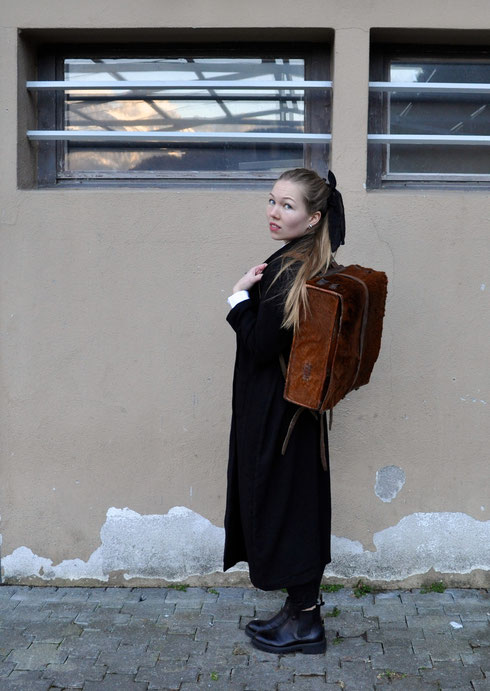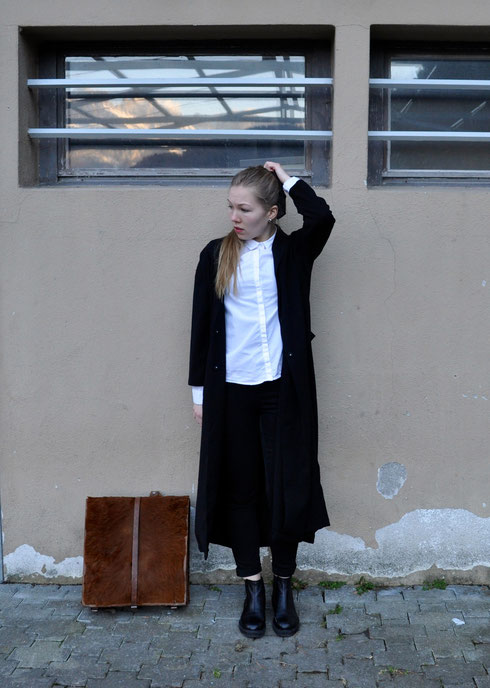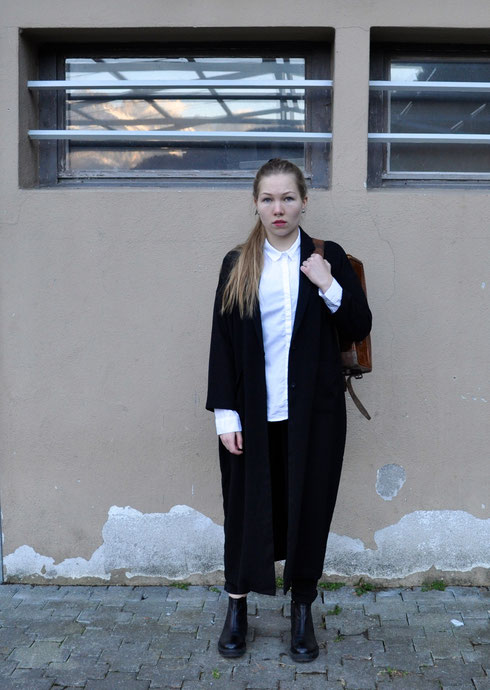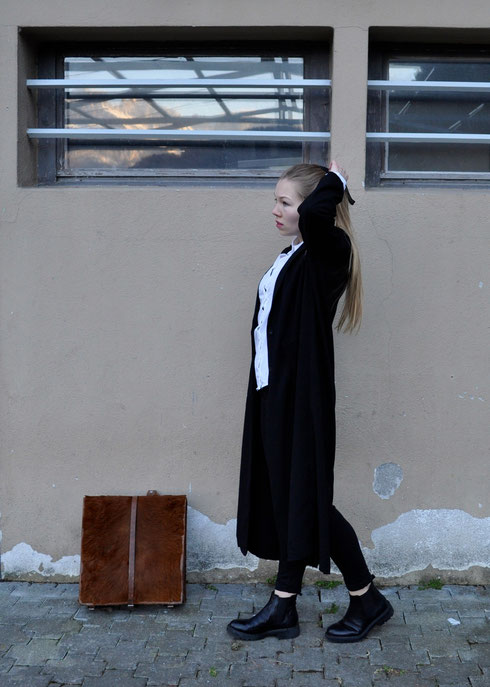 Was für ein Schmuckstück! Der Tornister ist genial, oder? Er ist aus dem Jahr 1953 und mein Vorgänger ist mit ihm echt sorgfältig umgegangen. Klassisch schwarz und weiss, ist der Look auf den Tornister, auch bekannt als «Affe», abgestimmt. Der Affe ist mir echt ans Herz gewachsen, oder besser, an den Rücken :)
Die Grösse ist optimal für Schultage, da passt nämlich alles rein. Da ich doch mindestens einen stündigen Schulweg habe, höre ich mir viele Mixes und Alben an. Diesmal habe ich das Album Immunity von Jon Hopkins in die Finger bekommen. Acht Tracks die unterschiedlicher nicht sein könnten. Da wäre zum Beispiel der Track Abandon Window, welchen ich schon länger kenne, das diese «Empfindsamkeit» mit dem Track Collider der das totale Gegenteil darstellt, so gut harmonieren kann, ist unglaublich. Der Track Sun Harmonics gehört neu zu meinen Reisetracks. Die Floskel «Last but not least» kann ich nicht ausstehen, weil sie mich immer an Schulenglisch erinnert und an die begeisterten Lehrergesichter, sobald sie diese Floskel hörten, als ob es keine andere Worte dafür gibt. Deshalb kommt bei mir schlicht und einfach ZUM SCHLUSS/FINALLY der Track Immunity. Der berauscht meine Sinne und versetzt mich für einen Moment in Trance, wenn ich aus meinen Trancezustand erwache, fühle ich mich einsam und dann ist es schön, wenn ich einen Freund dabei habe.
Translation
What a gem! The backpack is great, isn't it? It is from 1953 and my predecessor has treated it carefully. Classic black and white is the look balanced on the backpack, also known as «monkey». The monkey has grown really fond of on me, or better, on my back :)
The size is perfect for school days, because everything fits into it well. As I still have one hour to school at least, I listen to a lot of mixes and albums. This time, I got hold in my fingers the album Immunity by Jon Hopkins. Eight tracks, they couldn't be more variously. For example the track Abandon Window, which I know for quite some time, that this «sensibility» of the track harmonises so well with the track Collider, which is the total opposite, is incredible. The track Sun Harmonics is now part of my trip-tracklist. I dislike the flowery phrase «Last but not least» very much, because it always reminds me of School-English and the enthusiastic teacher faces, when they heard this phrase, as if there are no other words for it. Therefore I say quite simply FINALLY the track Immunity. The track intoxicated my senses and takes me in trance for a moment, when I awake from my state of trance, I feel lonely and that is why it is nice when I have a friend with me.