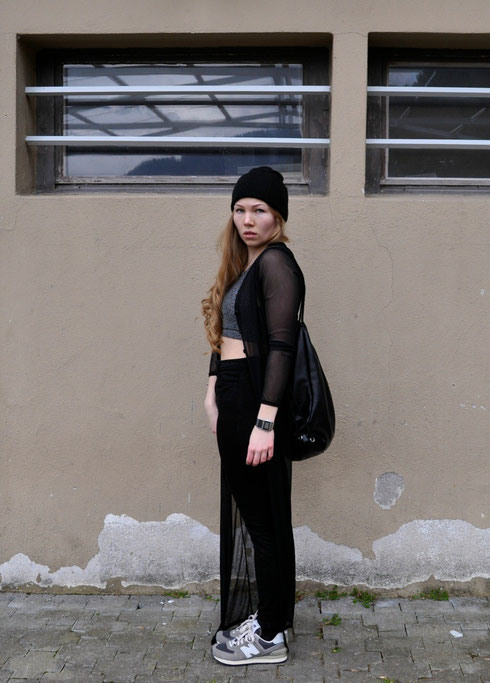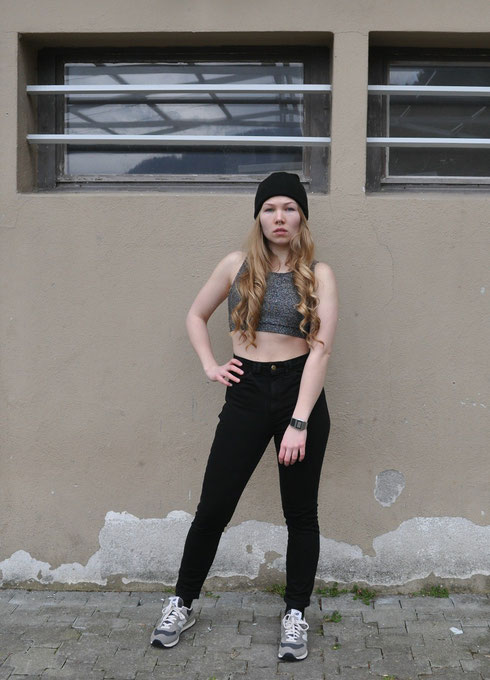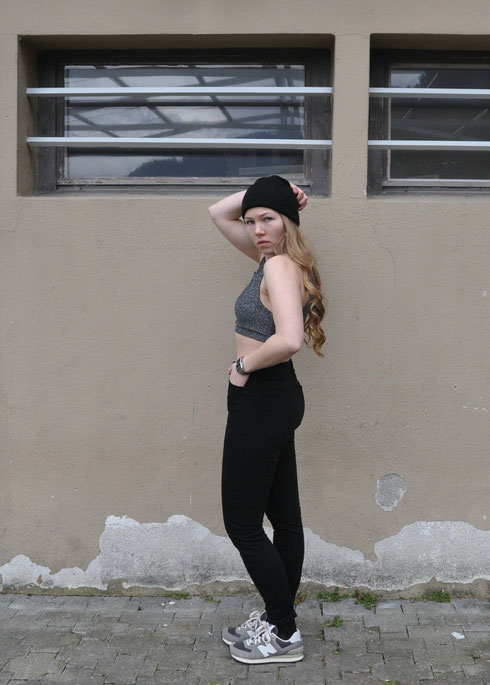 Seltsame Kombination muss ich selber zugeben. Meine Meinung dazu
à NORMCORE, der neue Trend! Wobei ich mir nicht ganz sicher bin, ob mir dieser Trend gefällt. Es geht darum sich NICHT zu differenzieren sondern schlicht und einfach mit der Masse mitzuschwimmen. Man findet im Internet oder in Zeitschriften diverse Tipps und Strategien, z. B. eine bequeme Jeans unbedingt in blau, wind- und wasserfeste Outdoor Jacken wobei Farben erlaubt wenn nicht sogar erwünscht sind, ein Rucksack aus Polyester, weil Ledertaschen viel zu unpraktisch sind. Da muss ich beinahe lachen. Wenn man jetzt also alle diese Tipps befolgt, hat doch das nichts mehr mit Normcore zu tun. Für mich ist Normcore anziehen worauf man Lust hat ohne viel Zeit ins Styling zu investieren. Deshalb bezeichne ich diesen Look als Normcore (Wobei, darf man dem dann Look sagen?).
Der Track Strange von Adana Twins ist eine Erneuerung von People Are Strange von The Doors. Die sogenannten Grundlagen und die Annehmlichkeit bilden die Parallelen die mir zwischen Look und Track gefallen. Mit den Grundlagen ist der lange Cardigan gemeint und beim Track Robby Krieger und Jim Morrison die People Are Strange geschrieben haben. Mit Annehmlichkeit möchte ich auf das Adjektiv «angenehm» andeuten, ich fühle mich in diesem Look wohl. Beim Track empfinde ich die Annehmlichkeit als durchaus wichtig, den entweder misslingt eine Erneuerung völlig oder in diesem Fall - einfach TOP!
Translation
I have to admit it, it's a strange combination. My opinion à NORMCORE, the new trend! Although I am not quite sure, if I like this trend. The point is NOT to differentiate themselves but simply follow the crowd. You can find various tips and strategies on the internet or in magazines, for example: a comfortable jeans necessarily in blue, wind- and waterproof outdoor jackets, colors allowed if not even desired, a polyester backpack, because leather bags are too impractical. I almost have to laugh. The following of these tips has nothing in common with the trend Normcore. For me, Normcore is wearing what you want, without investing much time in styling. That's why I describe this look as Normcore (Although, one may then say the look?).
The track Strange by Adana Twins is a renewal of People Are Strange by The Doors. The so-called basics and convenience built parallels between the look and the track. With the basics I mean the long cardigan and at the track Robby Krieger and Jim Morrison who wrote People Are Strange. With convenience, I would like to denote the adjective «comfy», I feel good in this look.The convenience is very important in the track, either a renewal of a track fails completely or in this case - just goes over the TOP!