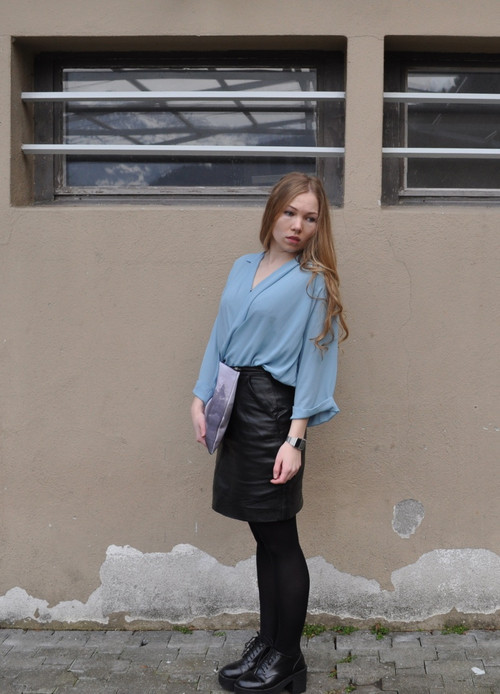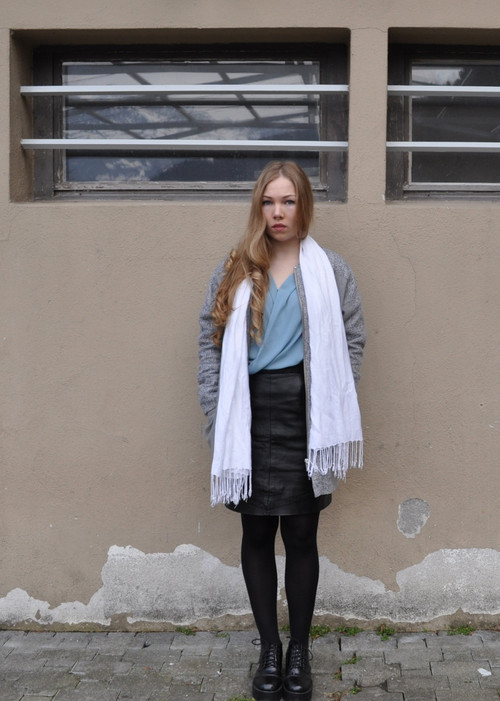 BLACKBIRD BLACKBIRD - PURE

An diesem Abend war ich zum Abendessen verabredet, kurz bevor ich loswollte, entschied ich mich kurzerhand noch zwei, drei Fotos zu machen. Im Stress habe ich mir nicht die Zeit genommen die Kamera richtig zu positionieren. Das Resultat war ärgerlich, meine Füsse waren auf allen Fotos abgeschnitten. Diese zwei Fotos sind noch die einzigen halbwegs brauchbaren.
Das Outfit gefällt mir aber so gut, dass ich nicht darauf verzichten kann. Der Lederrock gehörte meiner Mutter und ist schon über 30 Jahre alt, die Bluse ist für mich der Inbegriff von Reinheit und sie rundet das ganze Outfit mit einer Leichtigkeit ab.
Lasst euch von Blackbird Blackbird und seinem Titel Pure beflügeln.
Translation
That evening I had a date for dinner, shortly before I left, I decided to take two or three photos. Under stress I've not taken the time to position the camera correctly. The result was annoying, my feet were cut off on all the photos. These two photos are still the only reasonably usable. 
But I like that outfit so much that I don't want disclaim on it. The
leather skirt belonged to my mother and is over 30 years old, the blouse is for me the epitome of pureness and she completes the whole outfit with an ease.
Let yourself inspire from Blackbird Blackbird and his title pure.