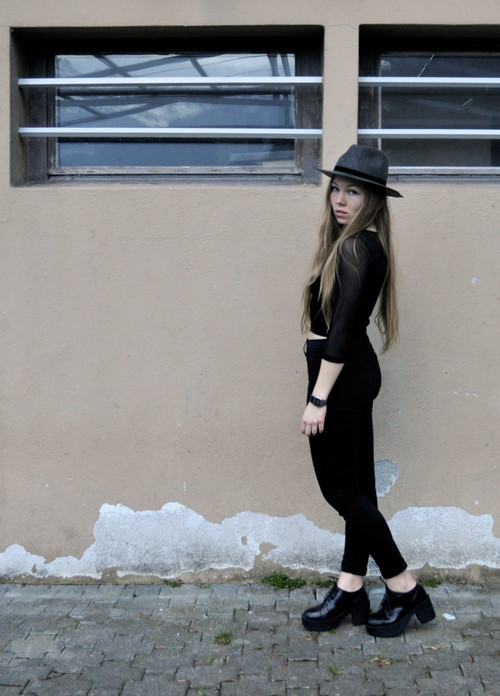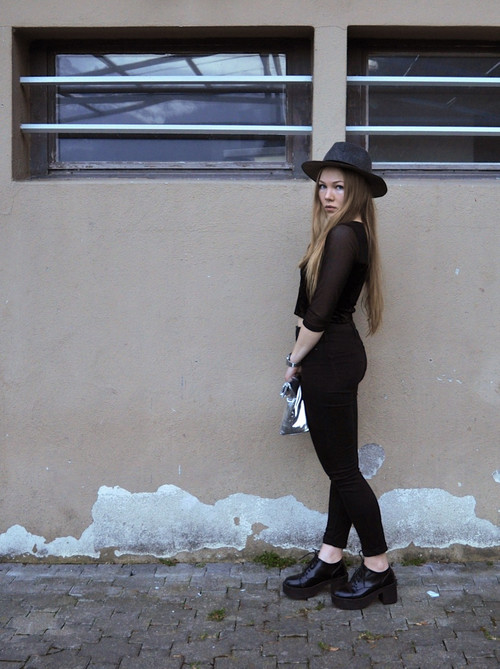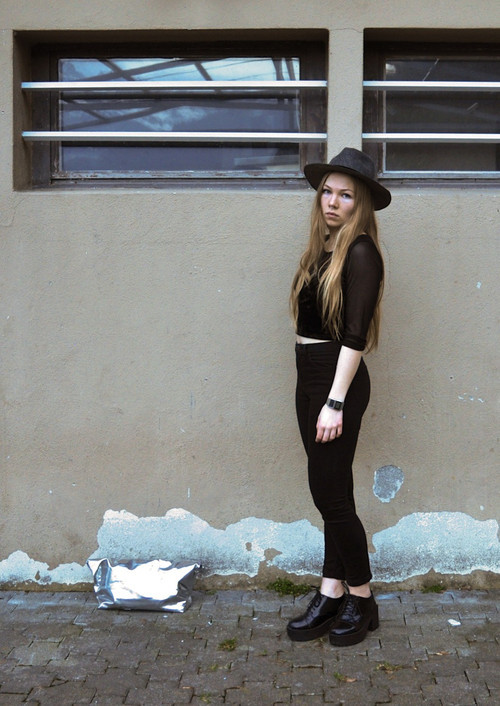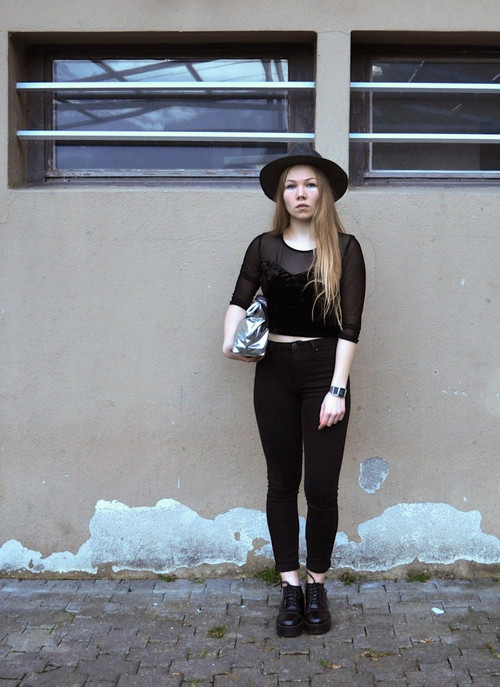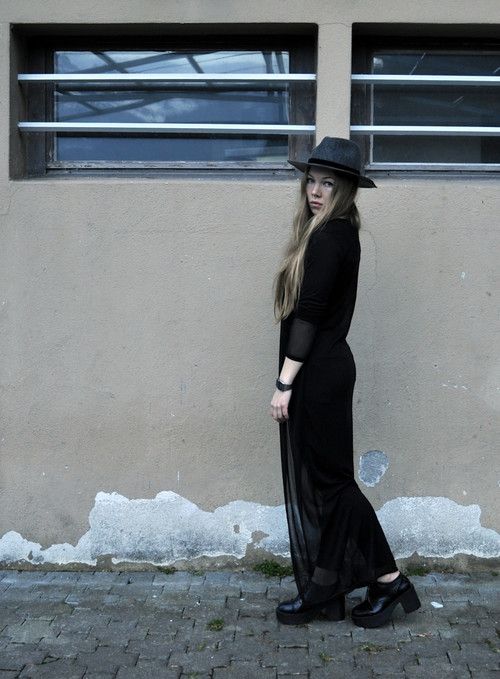 MANO LE TOUGH - MOMENTS OF TRUTH

Ich bin mir nicht mehr sicher wie es mit dem Track Moments of Truth von Mano Le Tough genau lief, ob ich ihn schon beim ersten Mal grandios fand oder ob ich dafür mehr als einen Anlauf benötigte. Der Prozess läuft grundsätzlich immer folgendermassen ab:
Man hört und registriert den Track, es folgt die Verarbeitung und Verinnerlichung und das Urteil fällt dann entweder gut oder schlecht aus.
Worauf ich hinaus will, ist dass bei der Kleidung der Prozess ziemlich ähnlich ist: Man sieht ein Teil, probiert es an und das Urteil fällt dann entweder gut oder schlecht aus.
Genau so lief es auch mit diesem Outfit, meine geliebte schwarze Jeans bildet die Basis (Baseline). Es folgt das Oberteil und die Schuhe, so entsteht der Beat. Zu guter Letzt kommen Hut und Tasche alias Melodie und Vocals. Das Leben kann so einfach sein.
Translation
I'm not sure how it worked with the track Moments Of Truth from Mano Le Tough, wether I found the track terrific by the first time or if I needed several times to listen to it.
The process run off basically always as following:
You hear and register the track, followed by the processing and internalization and the judgment then is good or bad.
The point I make is that the process in clothing is quite similar:
You can see an article, try it on and the judgment then is good or even bad.
It proceeds the same way with this outfit, my beloved black jeans forms the baseline. It's followed by the top and the shoes, they generate the beat. Last comes hat and bag aka melody and vocals. Life can be so easy.